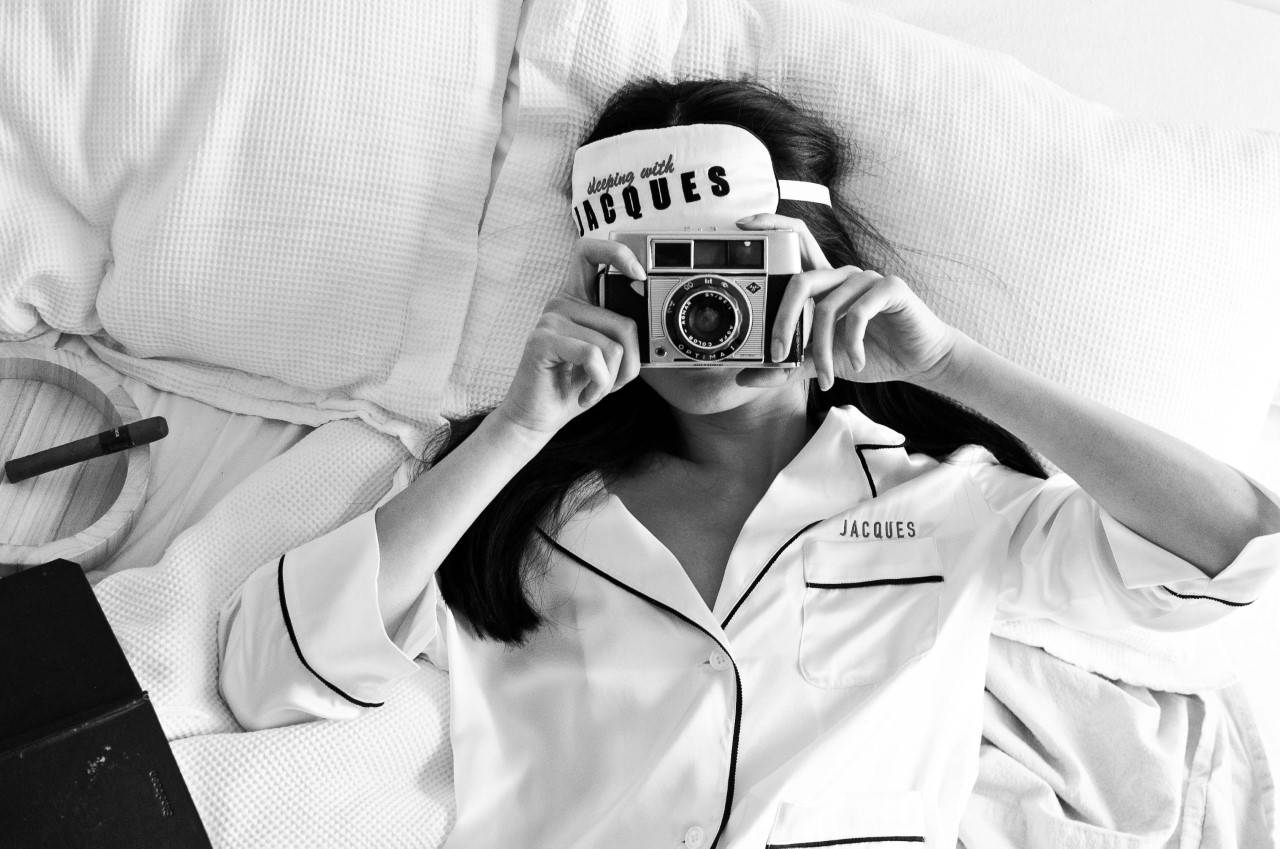 Introducing Sleeping with Jacques – the next big thing in fashion. In her SS20 collection, you'll find the most luxurious silk dresses, jackets, skirts and trousers that you will ever own from her eponymous label. This week, we put the spotlight on the woman behind the label and what we think will be the next fashion icon. Based in Melbourne, this luxury brand is responsibly made, sustainable with a proportion of proceeds going to help women in need.
What inspired the latest Sleeping with Jacques collection?
Celebrating the female form and its raw sensuality, the latest collection transcends industry norms, time and culture. I've always struggled with the idea of why a woman has to be one thing. Why can't we be sexy, confident, intelligent and do the mundane like grocery shop before going out for dinner (or a socially distanced night in)? I've always loved the sexy silhouettes, oversized suiting and finger lace detailing that YSL in his early years favoured, and that's a constant stream of inspiration for me. This season's pieces were meant to elevate your everyday in classic, timeless shapes that exude a quiet confidence and celebrate our femininity.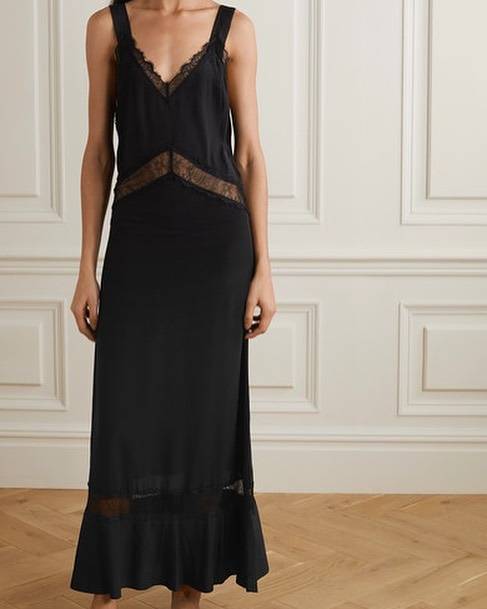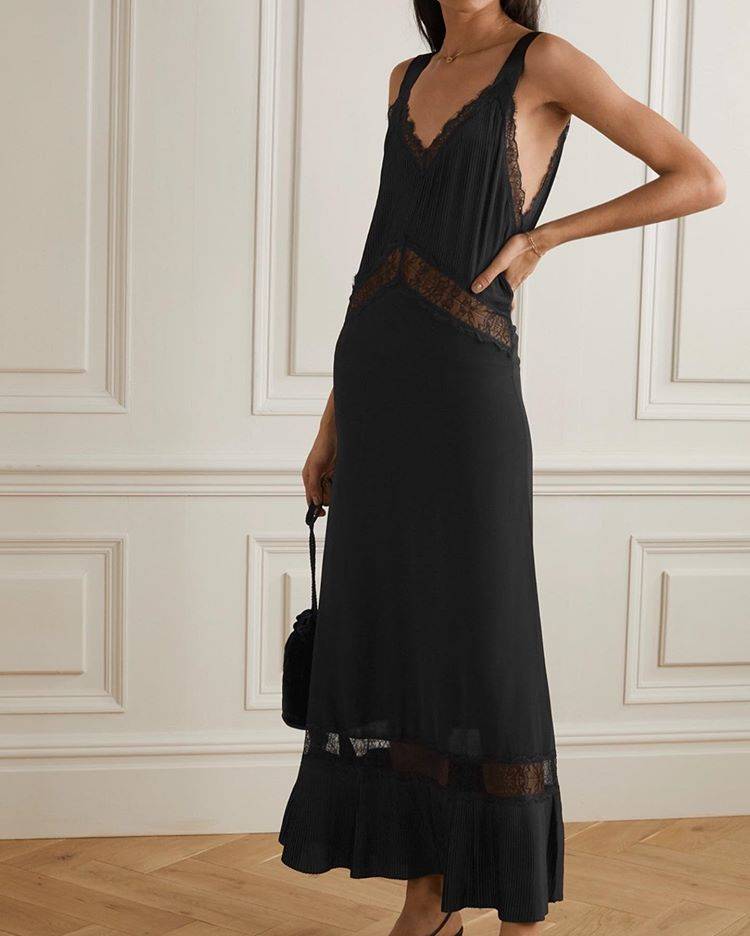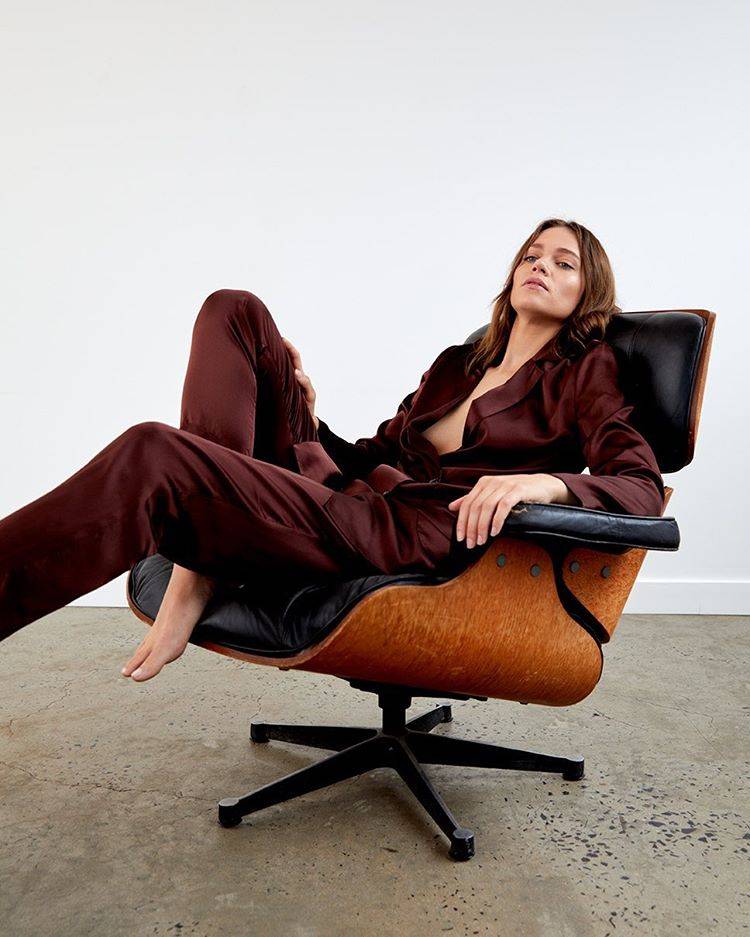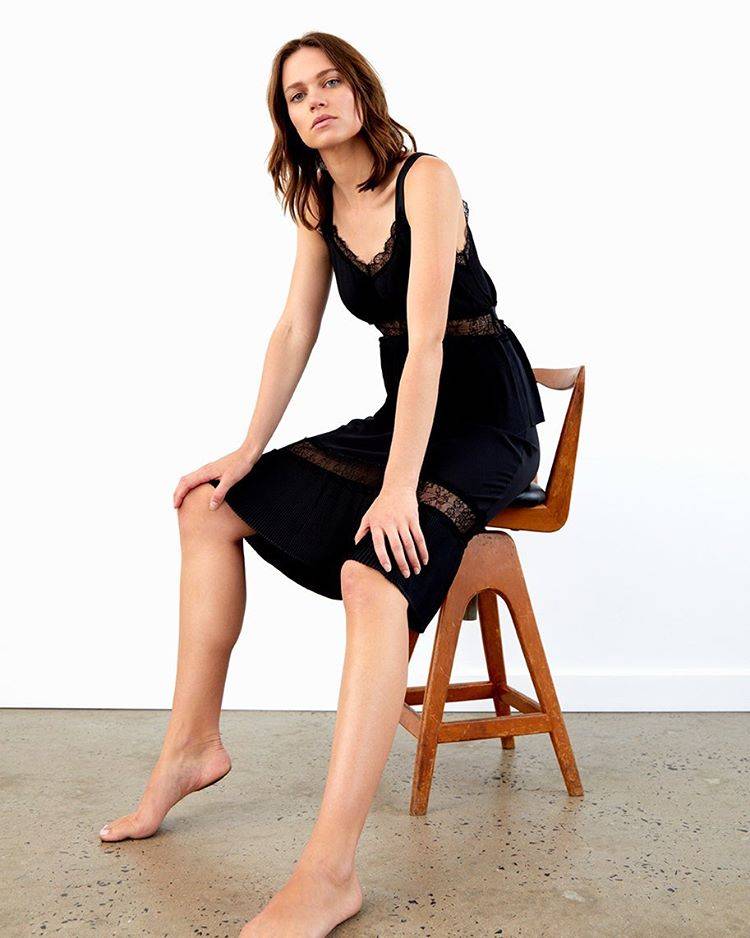 How is Sleeping with Jacques making a difference?
Sleeping with Jacques was born with the intention of celebrating women who have chased their dreams. We want to pay homage to hard working women. Rest. Recharge. Reach for your dreams. Many women are willing to spend their money on a special outfit for one night. But we wanted to shift the paradigm of women's thinking, to start indulging in luxe silk wear that can take you from the bedroom to the boardroom.
As our brand has grown, we have dedicated a portion of our profits towards supporting women in need to assist them in following their dreams. It's this belief in following your dreams that we imbue into our pieces and comes to life in the love letter on our swing tags.
To complement our philanthropic mission, we are also passionate about embedding sustainability into everything we do. We only use Mulberry silk that is 100% organic and natural. Our production process uses recycled water and we are always looking to innovate in this space yet still delivering on an almost liquid touch of silk against your skin.
Where can you wear the SS20 collection?
Most of my day is running around. I don't believe that you have to choose form over function. Whether it's the school pick up, a coffee run or going to a dinner party, the Sleeping with Jacques pieces are designed to be a go-to for every part of your day. The fits and style are luxuriously soft and move with you. You'll feel as good as you look in these elegant staples.
What are you wearing now?
I'm living in the Lenny Blazer and Lenny Pants in chocolate brown.
If you had to choose only one item to add to your wardrobe, which would it be?
Our Osiris dress is simply stunning. Day or night, this dress will always draw the eye. I'd pair this with the Anine Bing Madeleine blazer and the Senso mules. Then, pull together the outfit with delicate fine gold jewellery from Holly Ryan.
---
What's new at Tuchuzy?
Sleeping with Jacques is now available in store and online at Tuchuzy. Tuchuzy is proud to support emerging Australian designers and purpose led labels. We're the proud destination of style for brands such as Agolde, Cotton Citizen, Nagnata, and RE/DONE. Other responsible labels stemmed in innovative design, production or fabrics include Bassike, Baum Und Pferdgarten, Holly Ryan, Jasmin Sparrow, Nanushka, Veja, and St Agni.
Want to be (insta)famous? Tag us and share how you are styling your new pieces with #Tuchuzystore