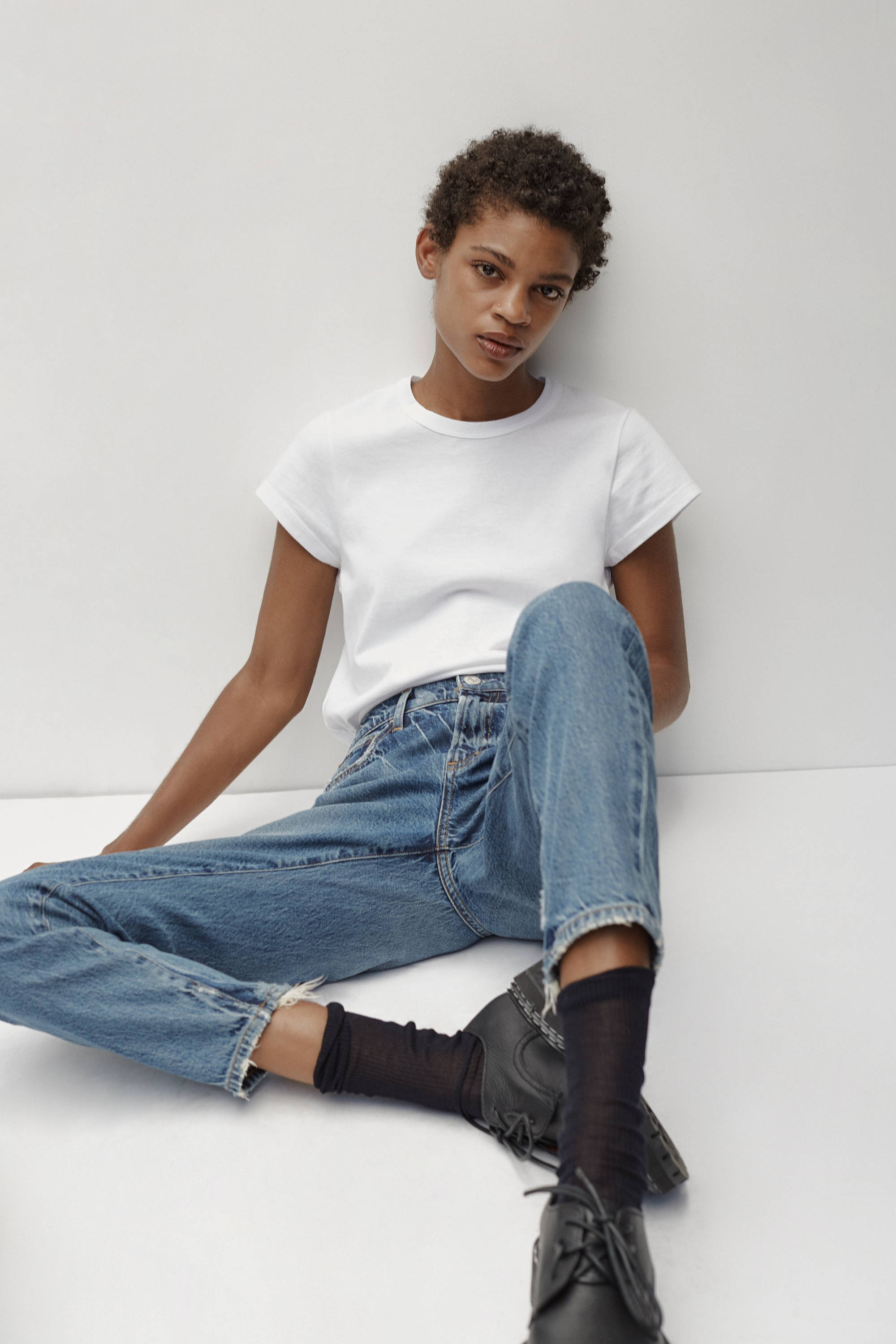 Denim is a wardrobe staple. Yet with all the different types of style, washes and occasions that you can wear this closet classic to, it can still be hard to decide what to wear with it.
While denim has always been the epitome of off-duty looks for models and influencers alike, it has also been seen at special occasions and has undergone a reimagining over the past few years. So, to ensure you are inspired with the latest combinations this Spring, we have curated eight new ways for you to style this season's new denim. From the classic straight leg jeans to how to layer with bold printed versions, here is how to wear the newest styles over the next few months.  
Straight leg, slim fitting jeans in a stiffer denim give the optical illusion of long legs. Once you have found the perfect pair of jeans, the next item on the list is generally a buttery soft leather jacket for these cooler months. Style it with delicate, fine pieces of jewellery to balance it out with a hint of femininity.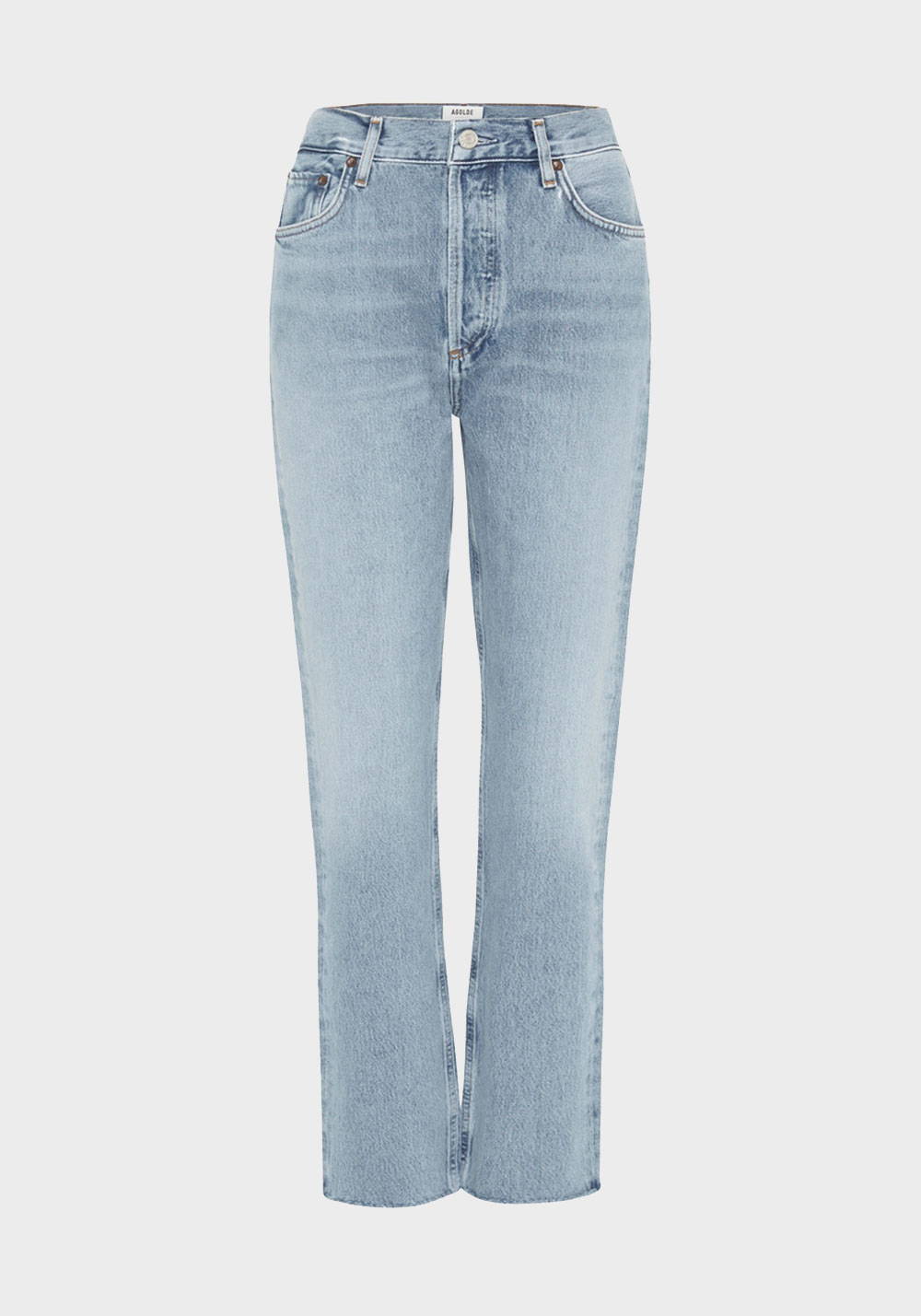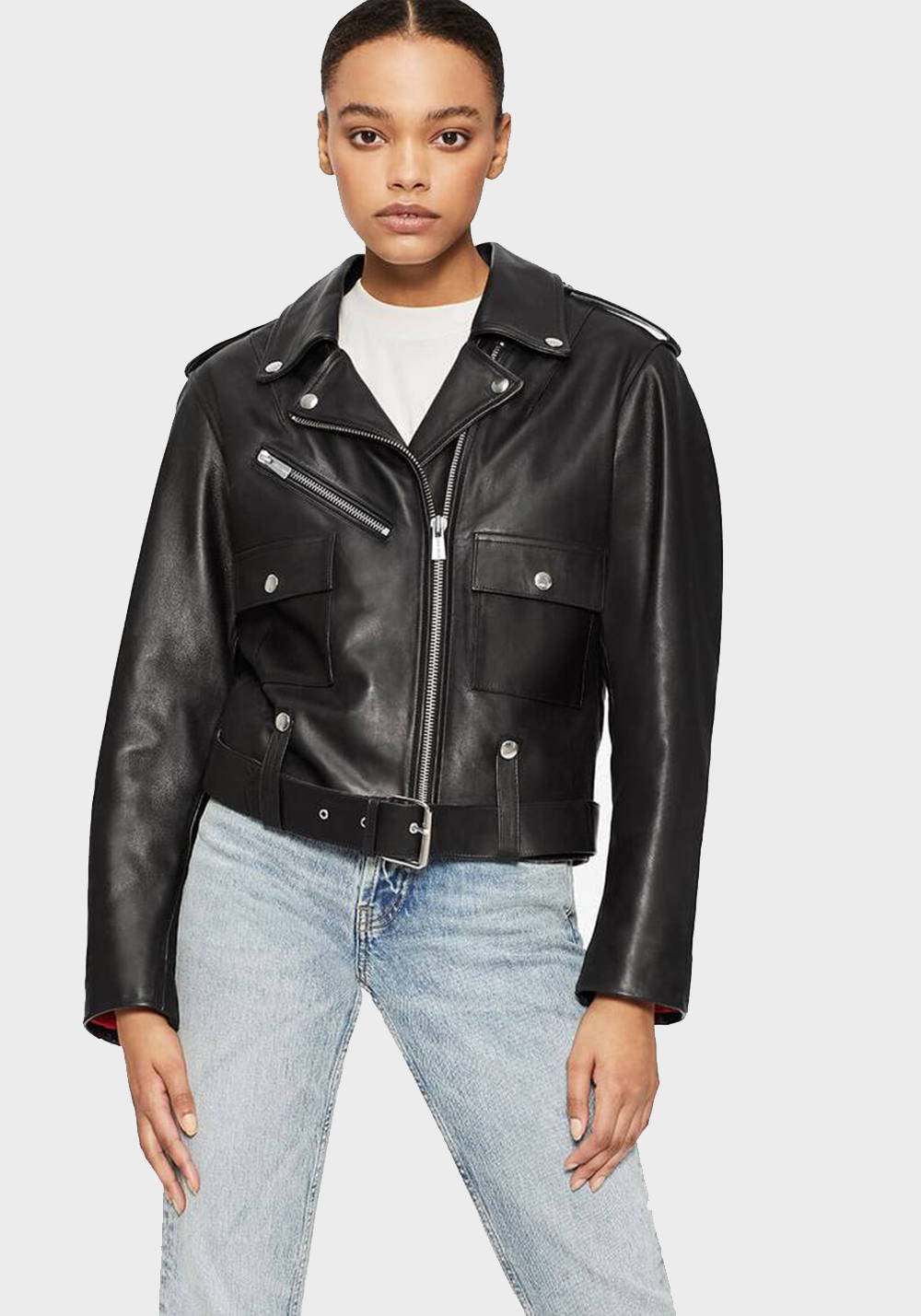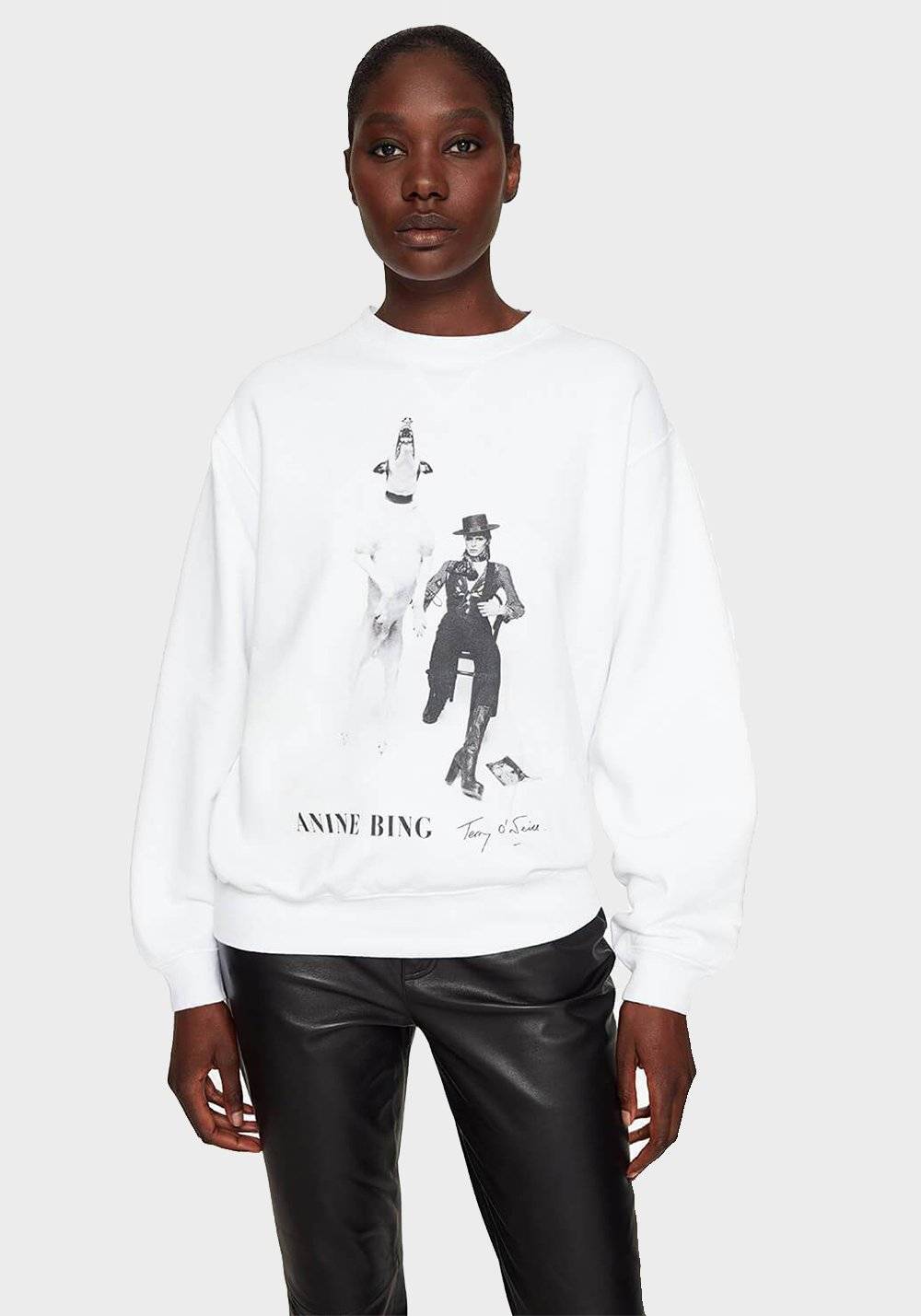 Think of your classic denim jacket as your base and work around it with similar colours.
Pair it with ankle boots and a black top, and you can ease your way into this effortless head-to-toe denim look.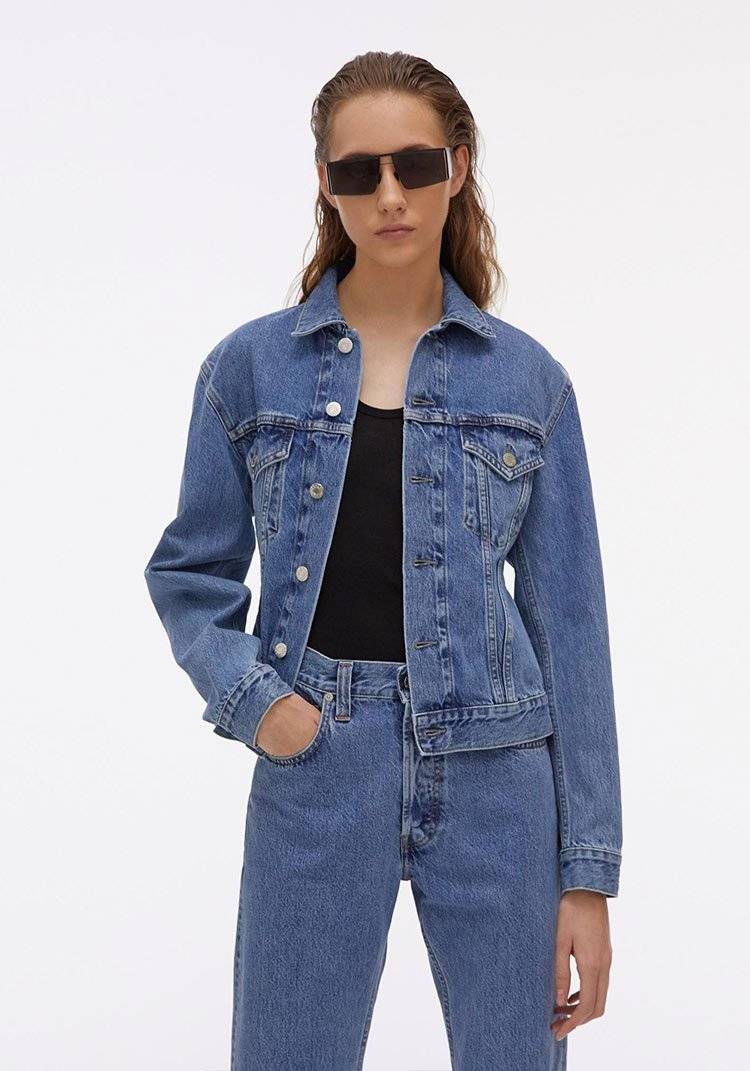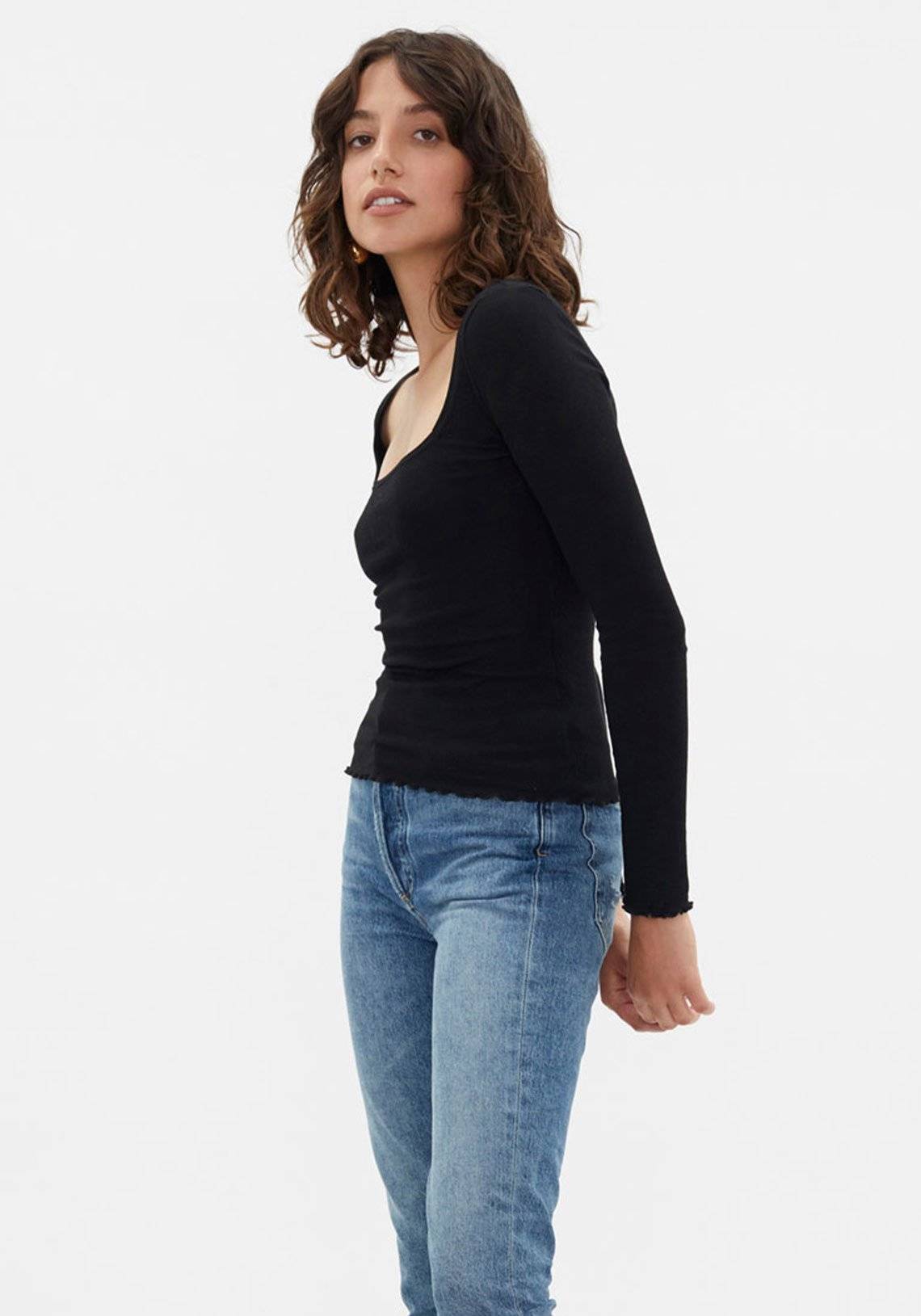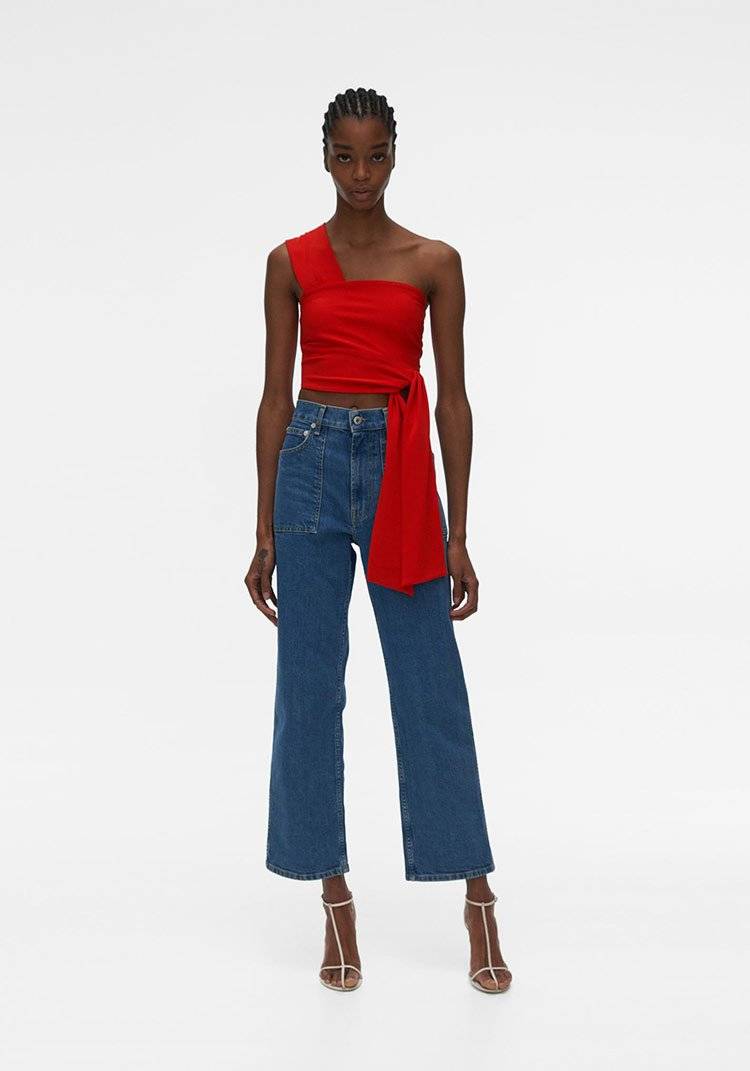 Tonal dressing has now become a tried-and-tested look for the fashion elite. We always style it with slightly different tones of white to make a statement.
Look for different weights and textures when putting your outfit together.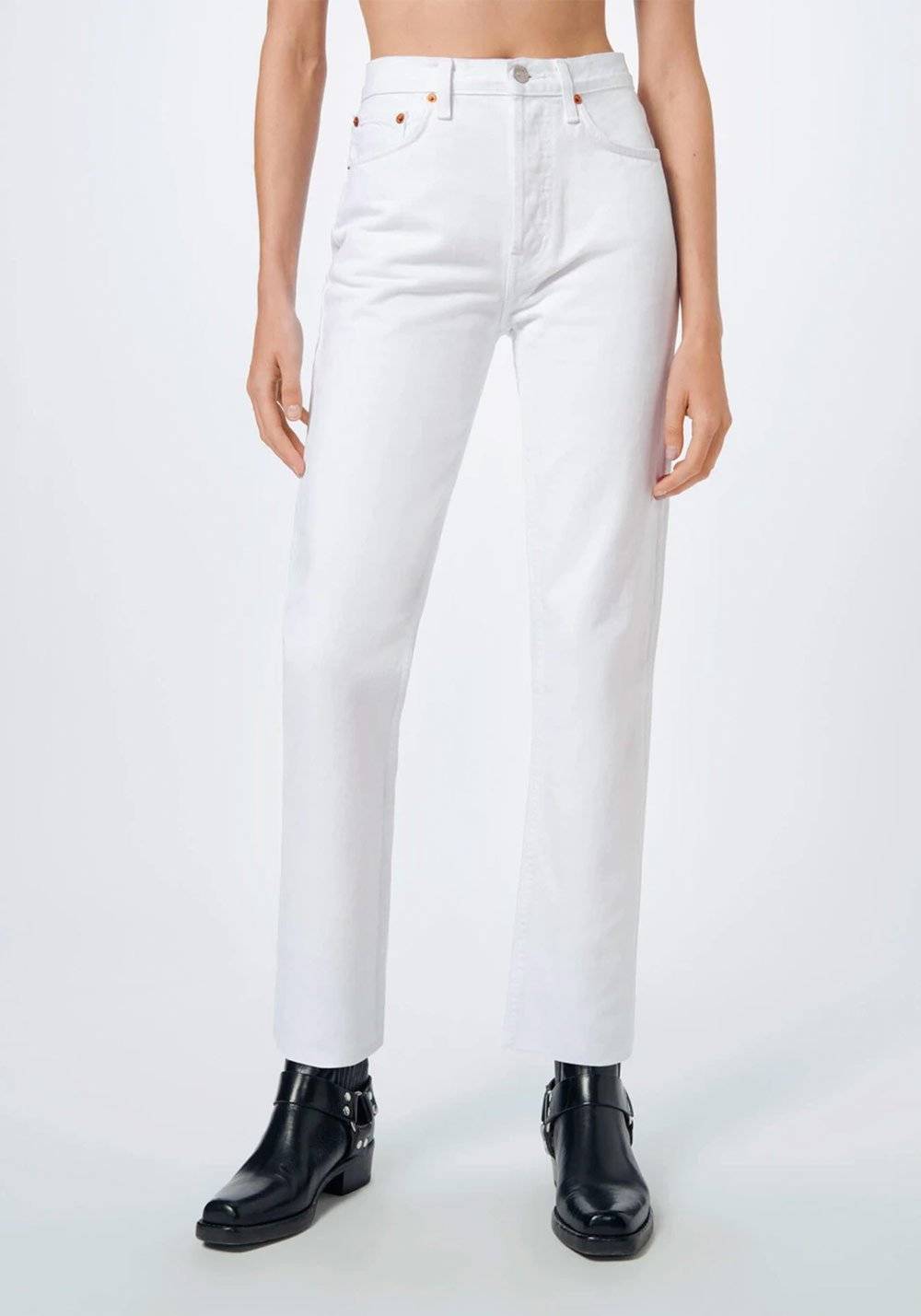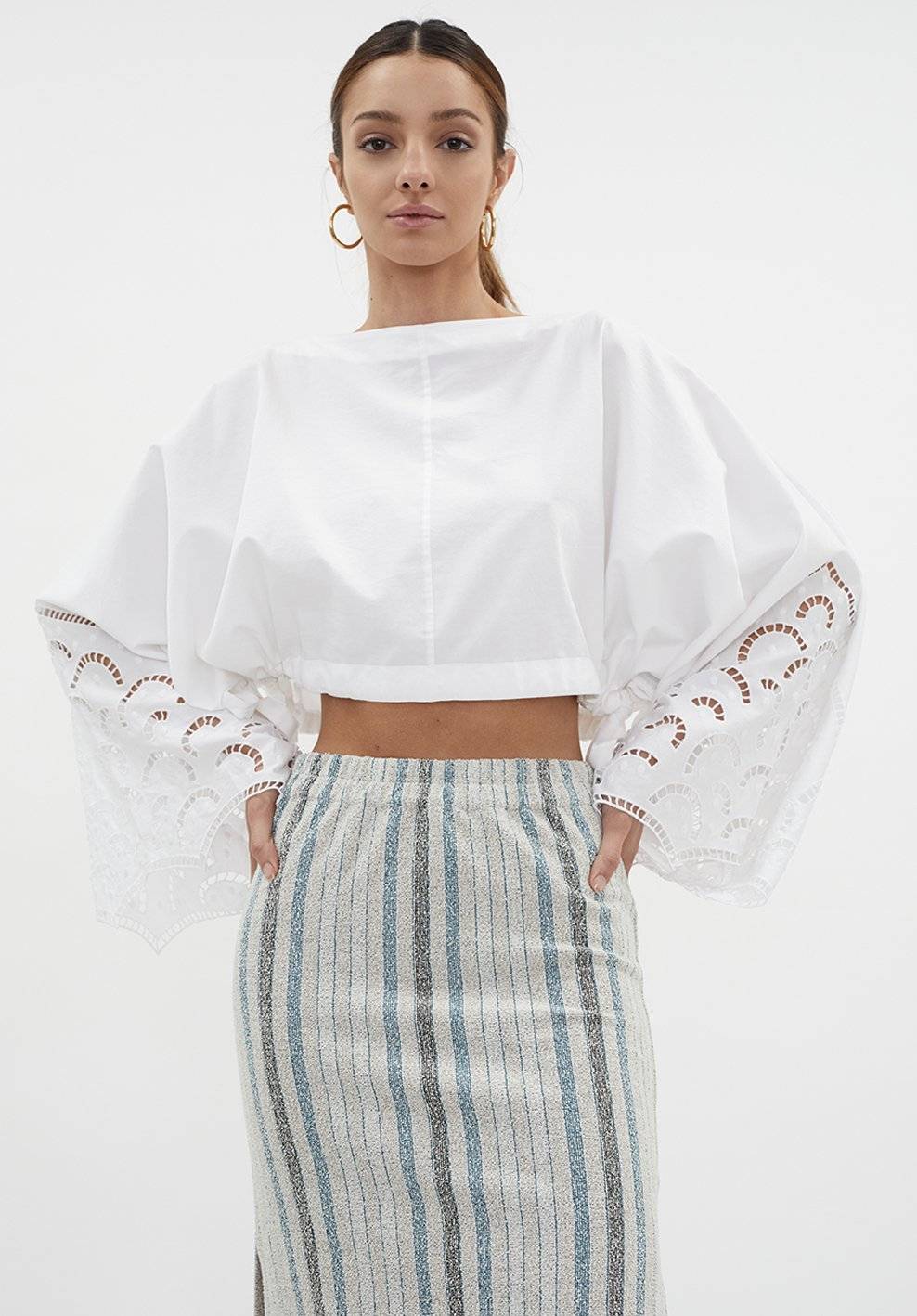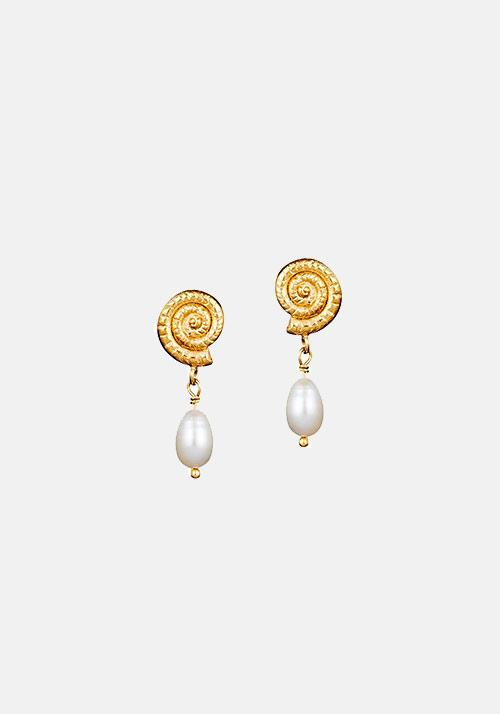 Loose fit jeans are one of the latest ways to create a longer silhouette. Cinched at the waist and loose on the bottom – a simple way to dress them is to back it with a classic white tee tied up at the waist.
Elevate your look further with a cropped bustier-style top.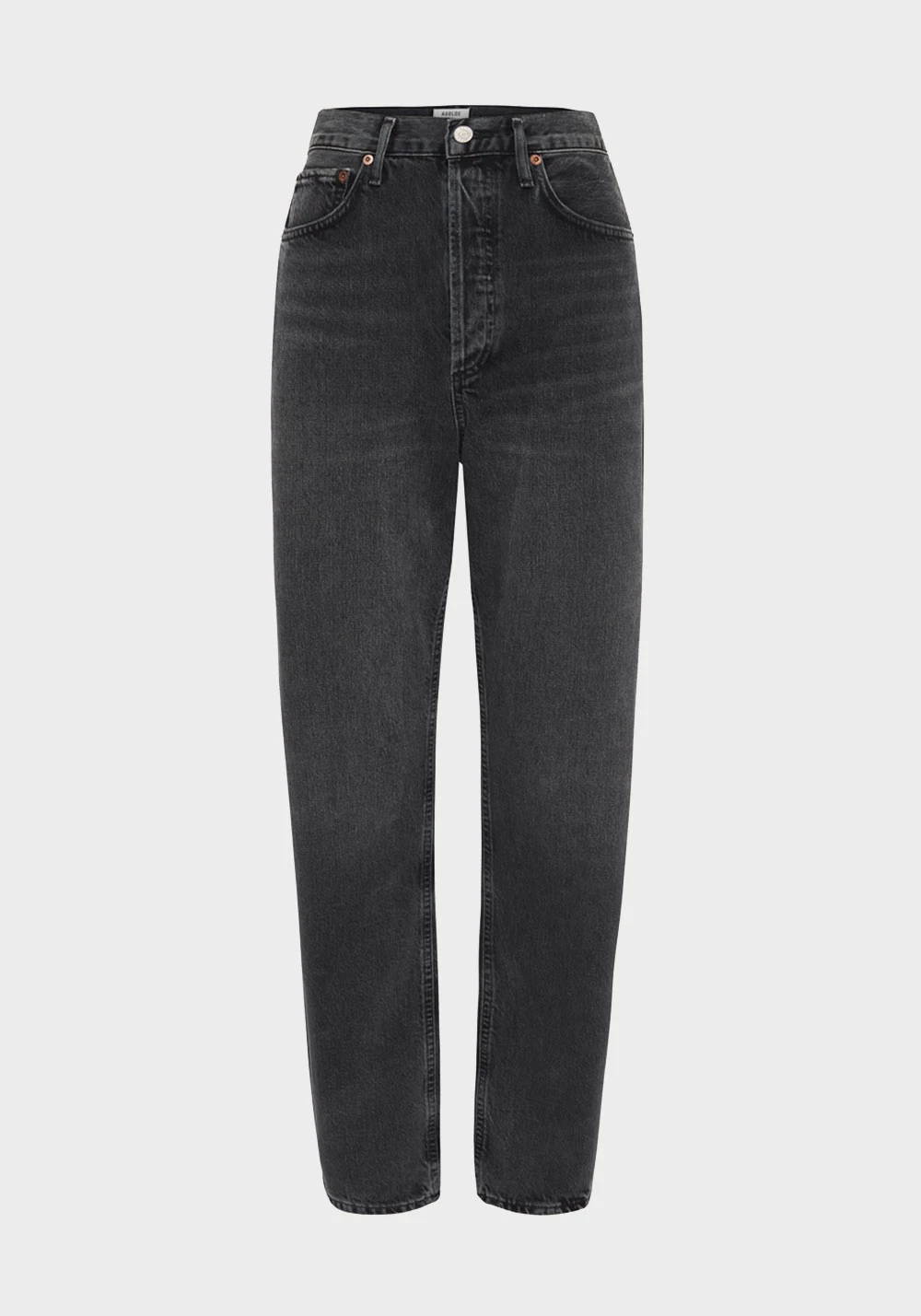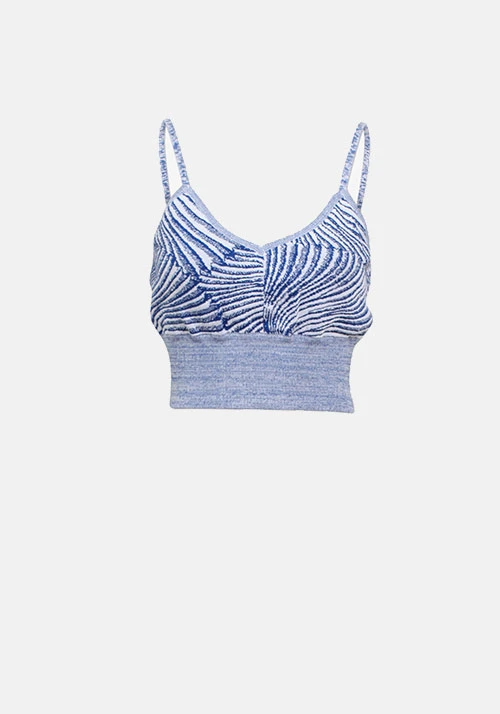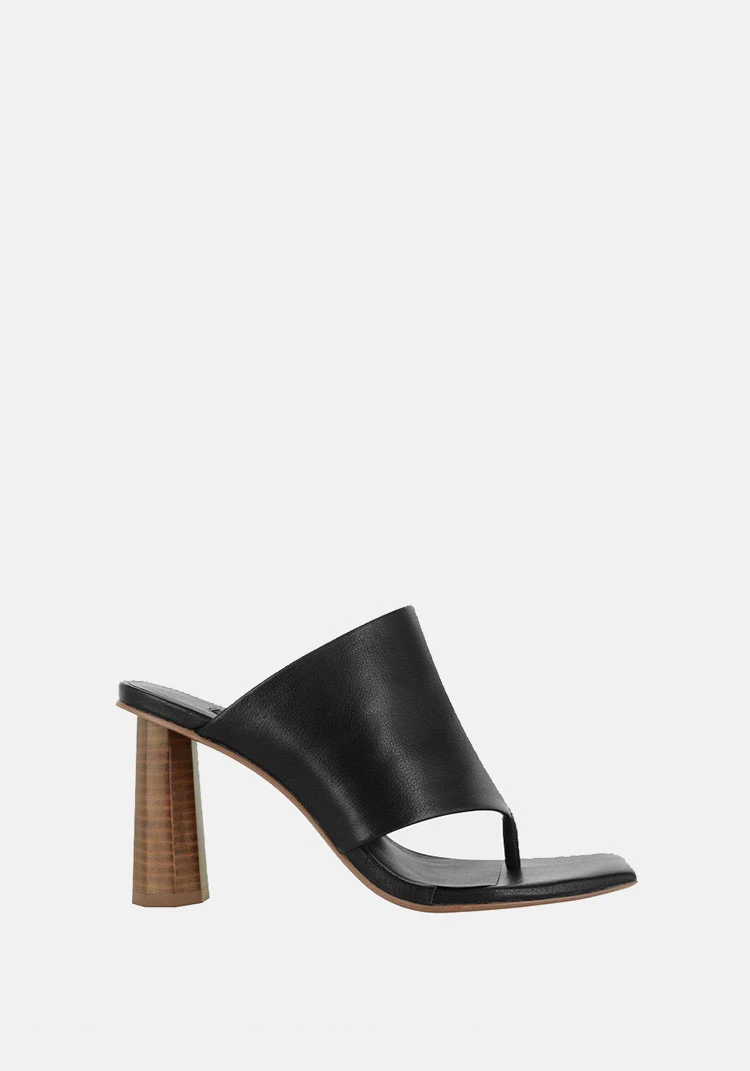 Break up your winter wardrobe and add some extra warmth with a white collared shirt under a soft, cosy sweater. Make sure the neckline is slightly wider for that undone look and drape a couple of different lengths of necklaces over the top. For some extra fashion points, pair them with black acetate cat eye sunglasses.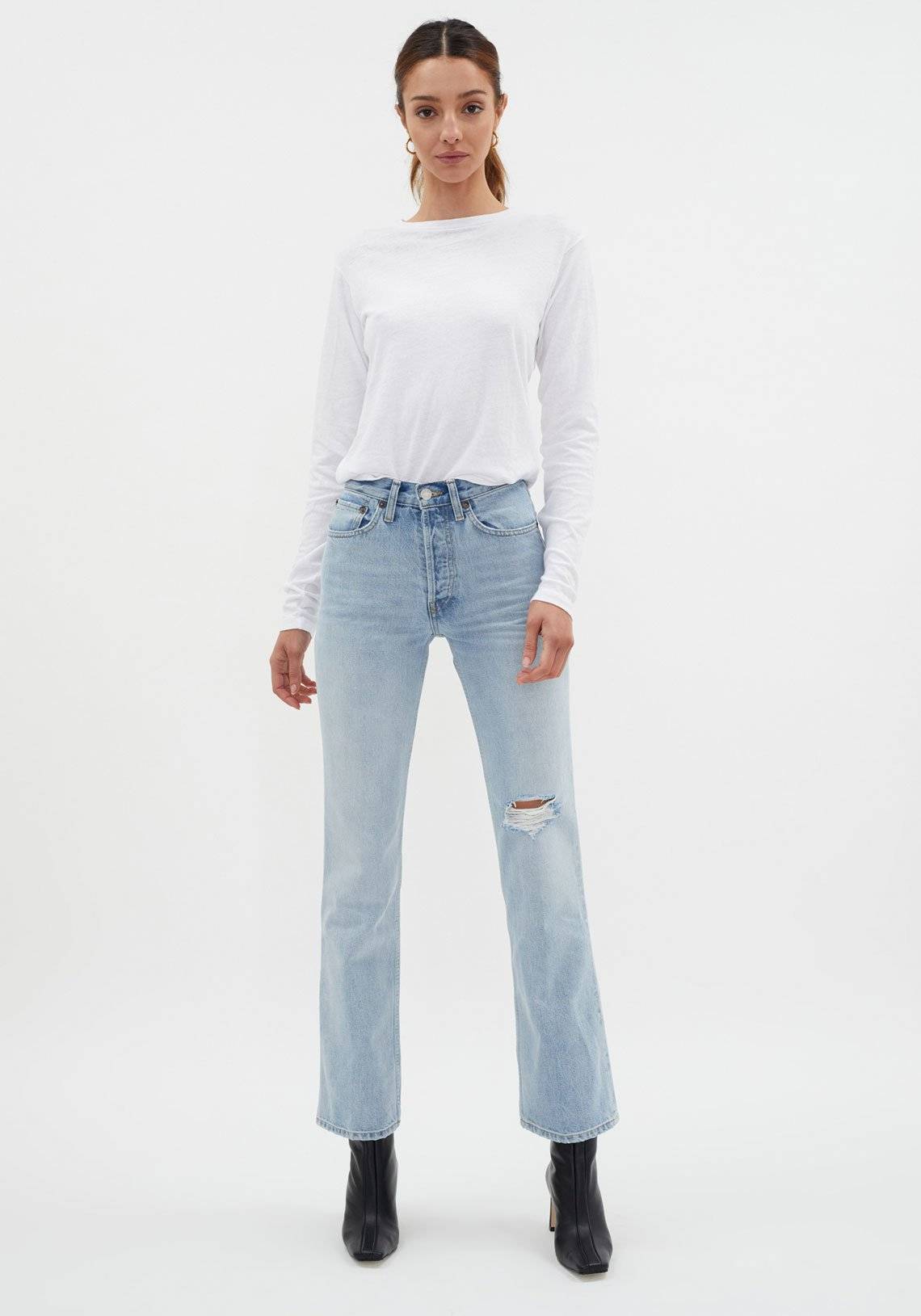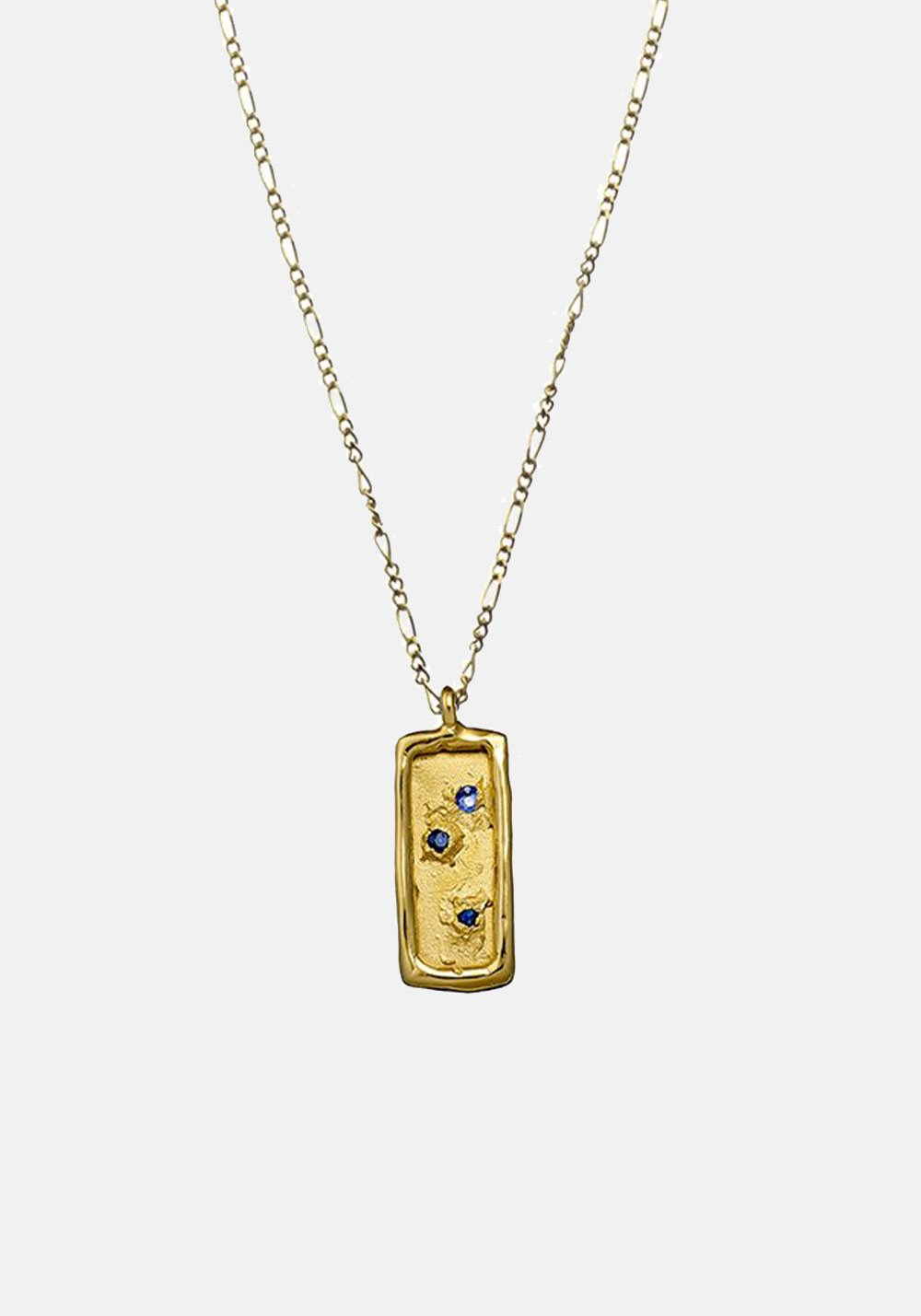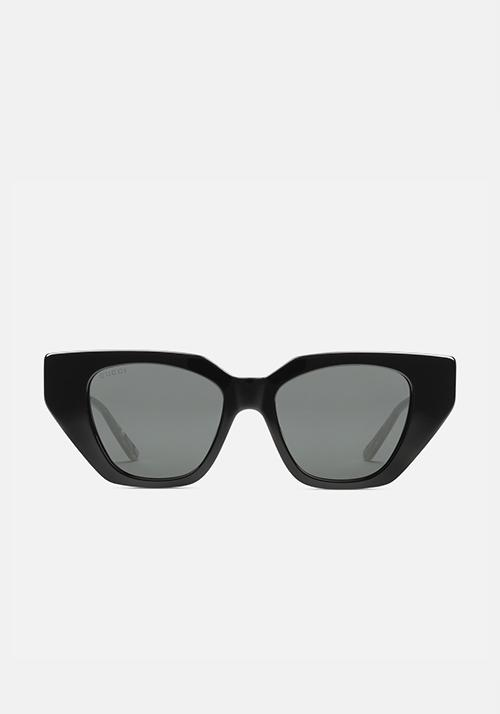 The fashion industry feels like it's in the constant pursuit for the new, but despite all this newness, we love a nostalgic throw back and the decade that we always turn to is the 1970s. This month, Baum Und Pferdgarten and others have led the season's obsession with flared jeans and bold prints. Pair these captivating pieces with an off-the-shoulder top in white and if you want to stand out, layer it with a matching printed jacket.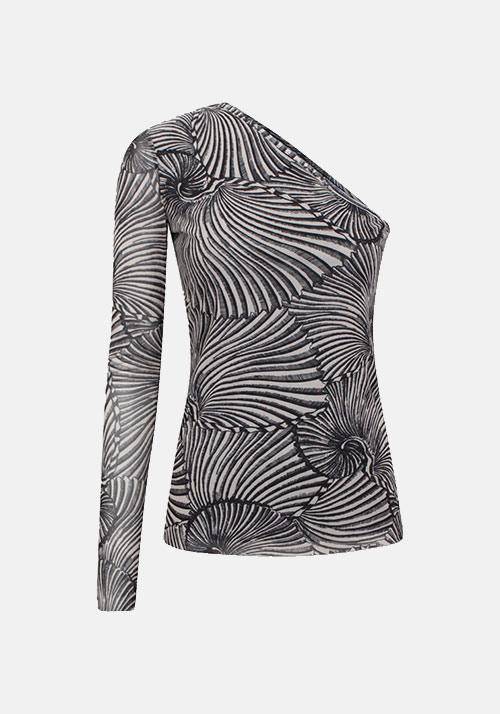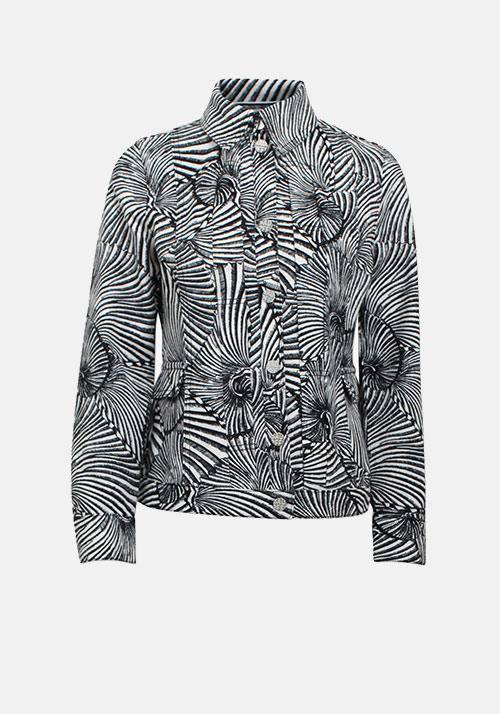 A pair of indigo denim straight leg jeans are a wardrobe must and its enduring time in the fashion calendar is a testament to its timeless style.  
Look for clean, sleek lines and design in rich hue which will be a staple year-round.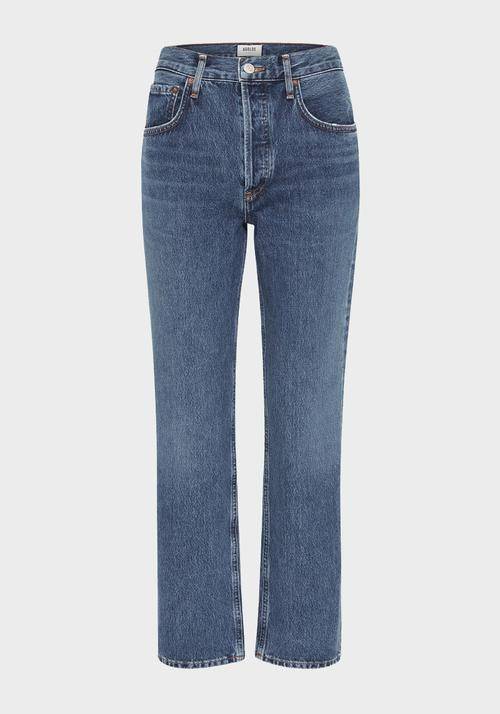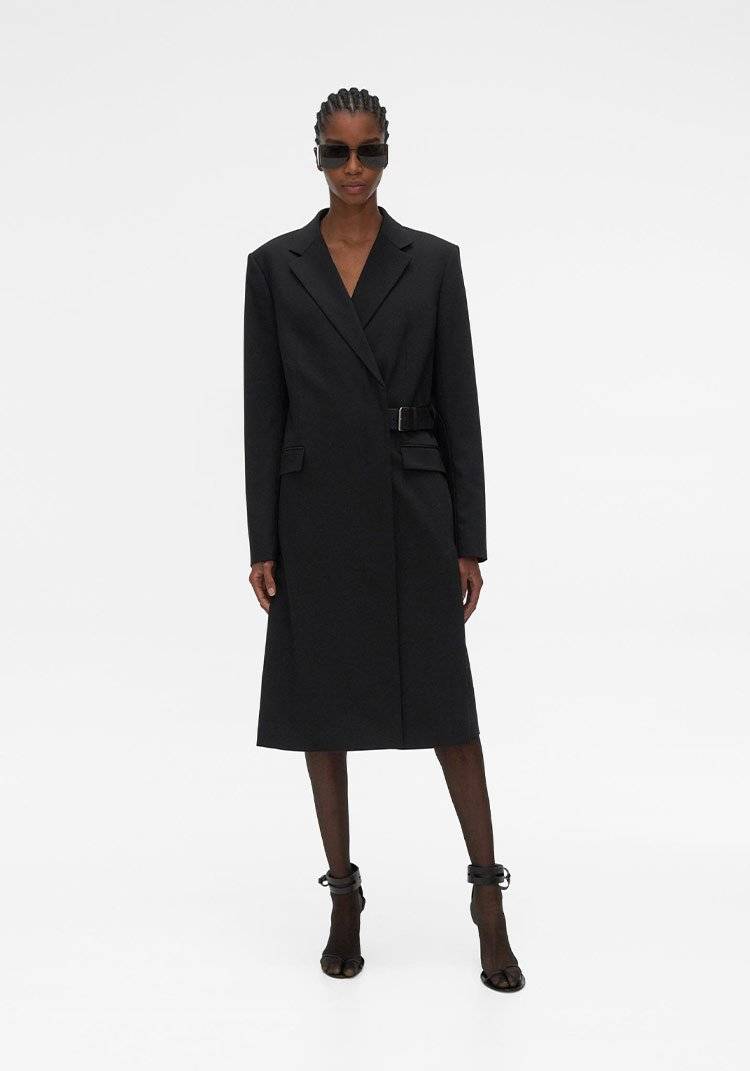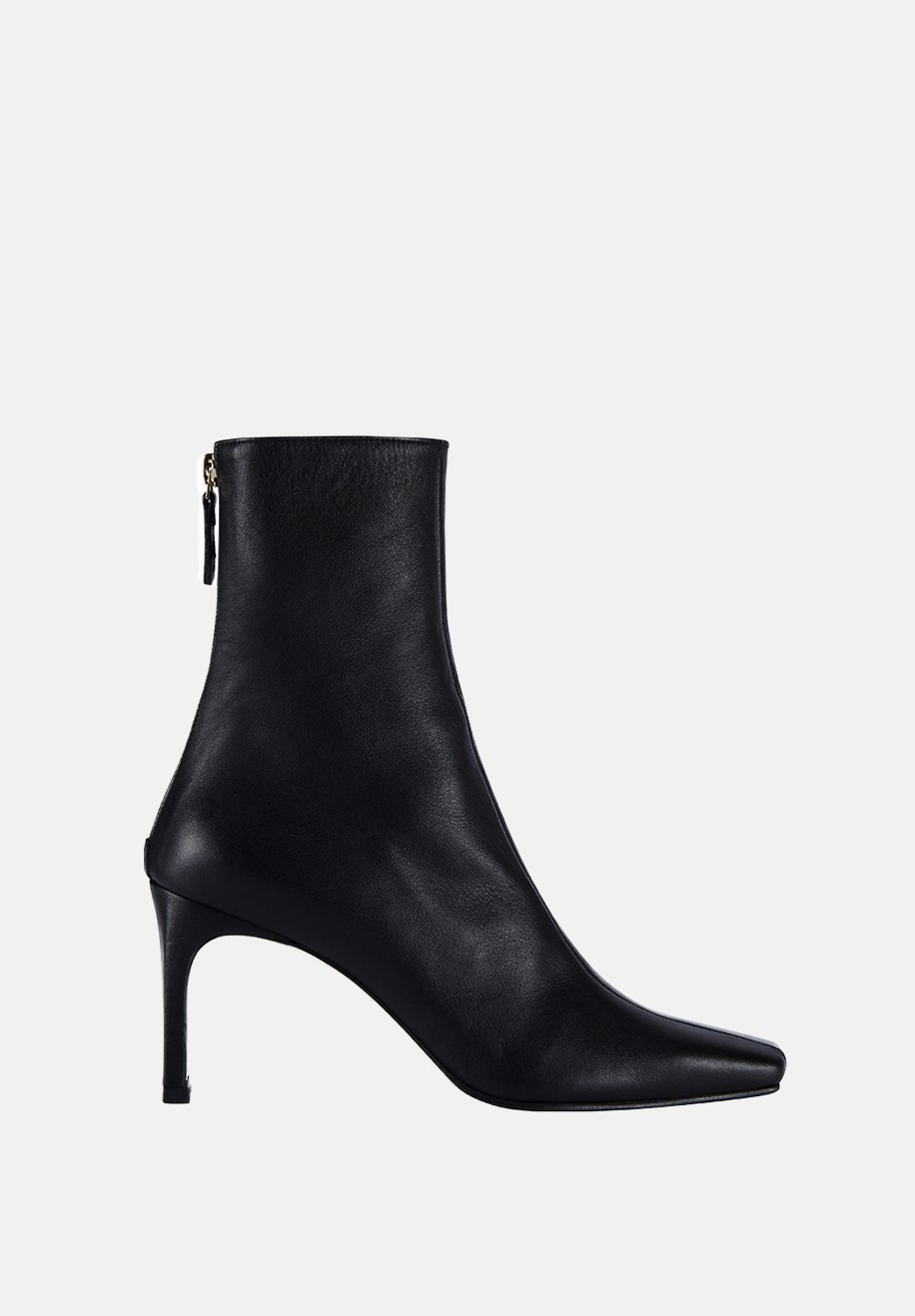 Is there a better time for blazers as we head into spring? Lift your jeans with a polished, masculine blazer for the office or carry it into the weekend for a long lunch.