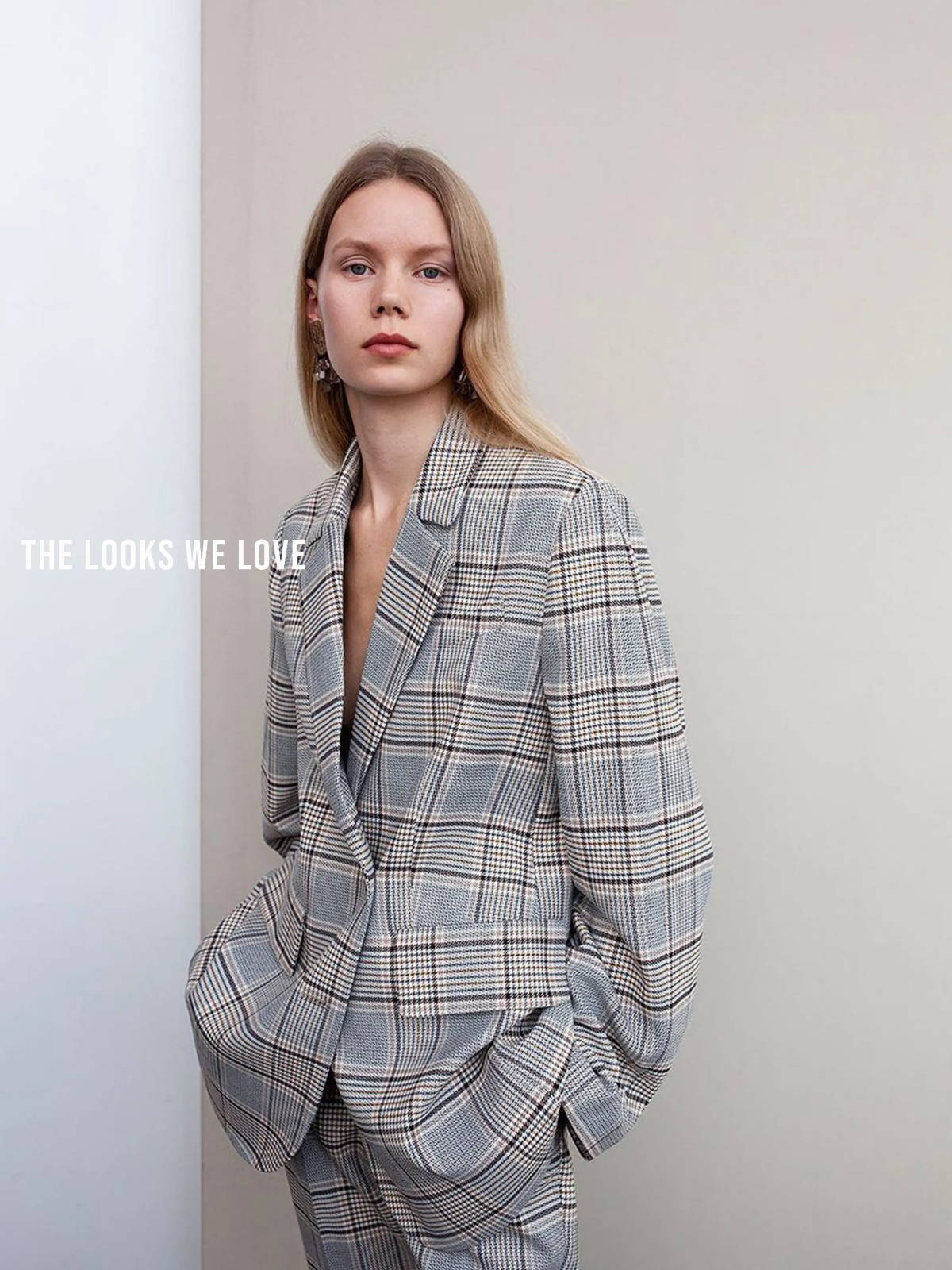 It seems so surreal, but we work with designers in Australia and across the globe seasons ahead. This means we're predicting spring in autumn, and summer in winter.
This year, we've been inspired by the timeless and elegant pieces that have flooded the (virtual) runways. For months now, we have been imagining all the different ways we will be wearing these exquisite pieces as restrictions lift. With the sun starting to peek out from what has felt like an unseasonably cold winter, right now it's interesting to think about what's on the cards for long lunches and cocktail fuelled nights out, and what we would be dressing up for if we weren't in the midst of a global pandemic.
DARIA, FOUNDER & DIRECTOR
"I started Tuchuzy with the vision to give emerging designers a platform but to also be the ultimate fashion destination for the most covetable designers and wardrobe must-haves. I'm so proud of the team and how we've been able to be part of the fabric of Australian fashion for the past twenty-five years and bring a modern, raw aesthetic to the industry.   In terms of my own wardrobe, I tend to dress with my mood so you'll find me in undone, soft pastels one day, a classic white shirt with high waisted pants the next, and then a classic all black look for night."
NATASCHIA, FASHION BUYER & RETAIL STORE MANAGER
"I have really missed going out to my local restaurants, especially Drake (a Bondi institution for Australian cuisine and seasonal produce). As much as I have loved putting my lounge wear on high rotation over the past few months, I'm really looking forward to getting dressed up. I have always been drawn to timeless neutrals and basics but with a splash of eye-catching colour or print thrown in for something different. I find my style has evolved over the years since I moved to Bondi where I've become bolder in some of my fashion choices. The BAUM UND PFERDGARTEN spring collection is an ode to playful contrasts mixed with pieces that are perennially chic. It's the epitome of what I'm into right now – oversized jackets in unexpected prints, beautiful fabrics and colours to brighten up what has been an unbelievable year."
SARAH, FASHION BUYER
"I have been counting down to being able to go out to our local bar. It always has amazing music and the cocktails are always on point. Thankfully, working at Tuchuzy means I've been able to add key pieces each season into my wardrobe. My personal style basically consists of quality denim and basics with a bit of a twist. I don't tend to play by the fashion rulebook and will often mix some sweatpants with an elegant top or memorable slogan piece. At the moment, I've been living in our own eponymous label,  Chosen by Tuchuzy. It's got all my wardrobe essentials in soft cottons and flattering cuts that are always so "now". I tend to have a black and white version of everything so getting dressed in the morning is effortless."
ANISSA, RETAIL STYLIST
"I know what works for me and I've rarely strayed from that. If you look through my wardrobe, you will see a sea of black but in different textures. A black cotton shirt tucked loosely into black leather leggings or an oversized blazer paired back over a silk slip dress. Lately, I've been thinking of the Celine Cat Eye sunglasses for all the long lunches I can now go to as the sun starts to come out."
LAUREN, RETAIL STYLIST
"I think if you ask anyone that knows me, they'll say that I'm known for dressing up. I love being a woman and my fashion style embraces it. Body con, high heels and cut outs for a bit of skin peeking through are what catches my eye. Now, with lockdown lifting, I can't wait to get dressed up and go out with my friends."
Georgia, Retail Stylist
"I have been really enjoying the casual dinners at home with friends and I hope it's something that we continue to do as the world around us starts back up again. I have never been the person to go wild with colour and bold prints. Easy to care for quality denim and cotton essentials are my go-to so when I'm updating my wardrobe, I turn to my trusted brands and the latest cuts."
TRISTRAM, OPERATIONS MANAGER
"One of the things I love about working at Tuchuzy is getting an insider look to the designer calendar. The pieces that are only now hitting our shop floor are the result of months of work, almost two seasons ago. The recent Proenza Schouler show was brilliant, both on and off the runway. The craftsmanship and detail is always so captivating and will always be a good investment."