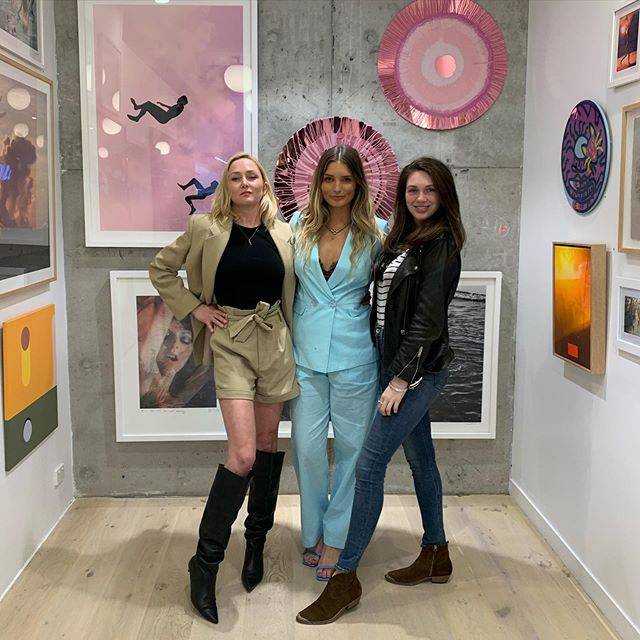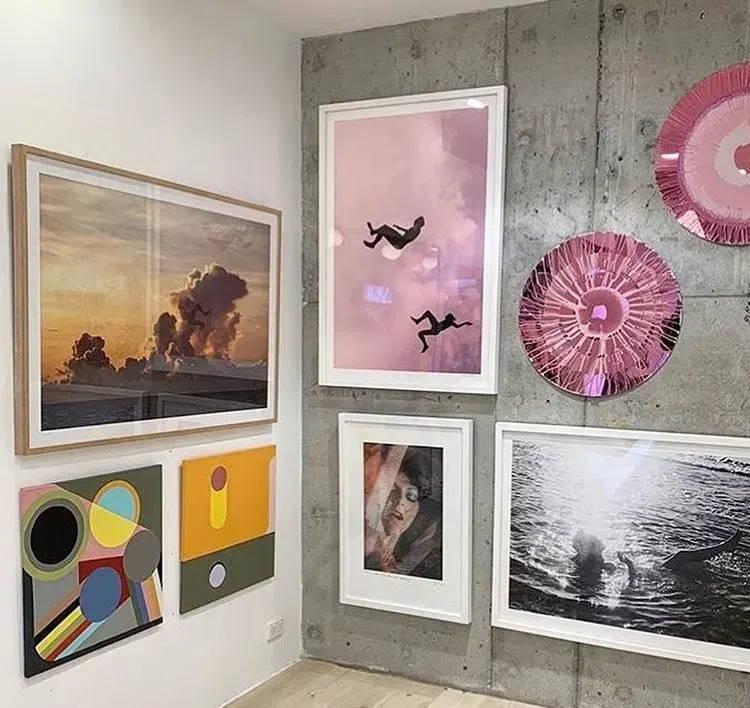 What Makes Bondi Style So Covetable? From our iconic street style through to timeless transitional pieces to wear now as spring approaches, here local artist, fashion maven and business leader, Amy Finlayson shares what Bondi and being a female leader means in today's day and age
What do you love about Bondi?
"There's just something about Bondi. The community vibe. The stillness and serenity you can find in the ocean, through to the amazing food and fashion. It's a very special pocket of the world and there's no where else like it. I've travelled the world and lived in New York where I started my art career, but no where else gives you that sense of belonging. It's a captivating place where you get the best of everything the world has to offer and arguably the most beautiful beach in the world."
What do you love about the art community in Bondi?
"Put simply – Connections. We all have a connection with each other and our art. We know what it takes to stand out and we back each other. It's a tight knit community that focuses on giving back. I remember when I first had the idea, I put out a message to the artists you see here today, and within hours they'd all put their hand up and come together to make this exhibition what it is. The camaraderie you see and the joining of all our different perspectives and style; that love for each other and what we do is palpable."
What do you think about the fashion and style in Bondi so iconic?
"The Bondi look has that certain something. You can spot it a mile away. There's no other suburb or city in the world like it. I think it's the melting pot of opposites that it does so well. If you think about it, what's amazing about Bondi is that everyone comes to it. No one is really "from" there. There's so many walks of life and cultures represented in Bondi and it comes through in it's style. Maybe that's what is so special about it. Overall, the fashion to me has this relaxed vibe, that is still a bit polished. It's pulled together and elevated, but accessible. It's effortless, but when you look closer, you can tell there's been a lot of thought in all the details and pieces in that person's look. I think it's the laid-back attitude and appreciation for quality items that makes it so distinctive. Whether it's white-on-white, simple basics, some activewear and loungewear for good measure, or classic denim pieces, it's how there are no rules to how you pair these together in an outfit that is so iconic to our east coast style."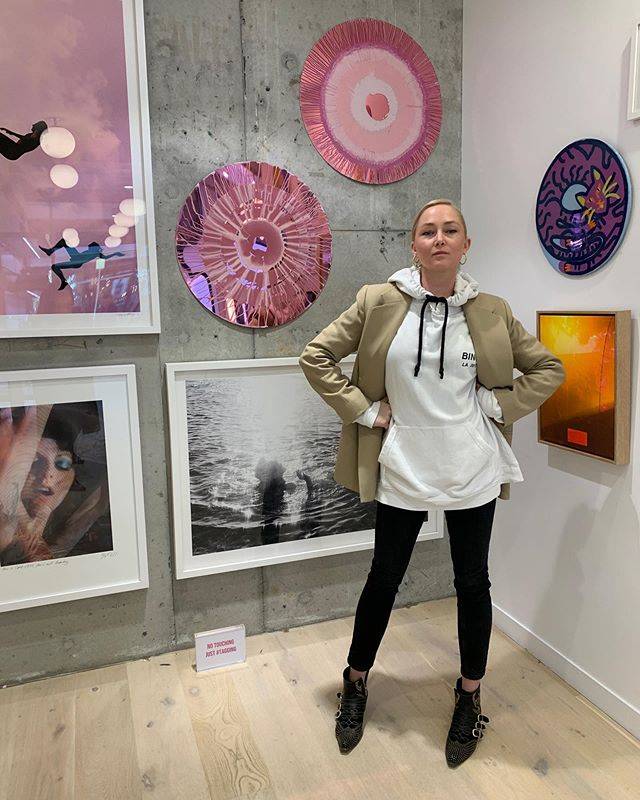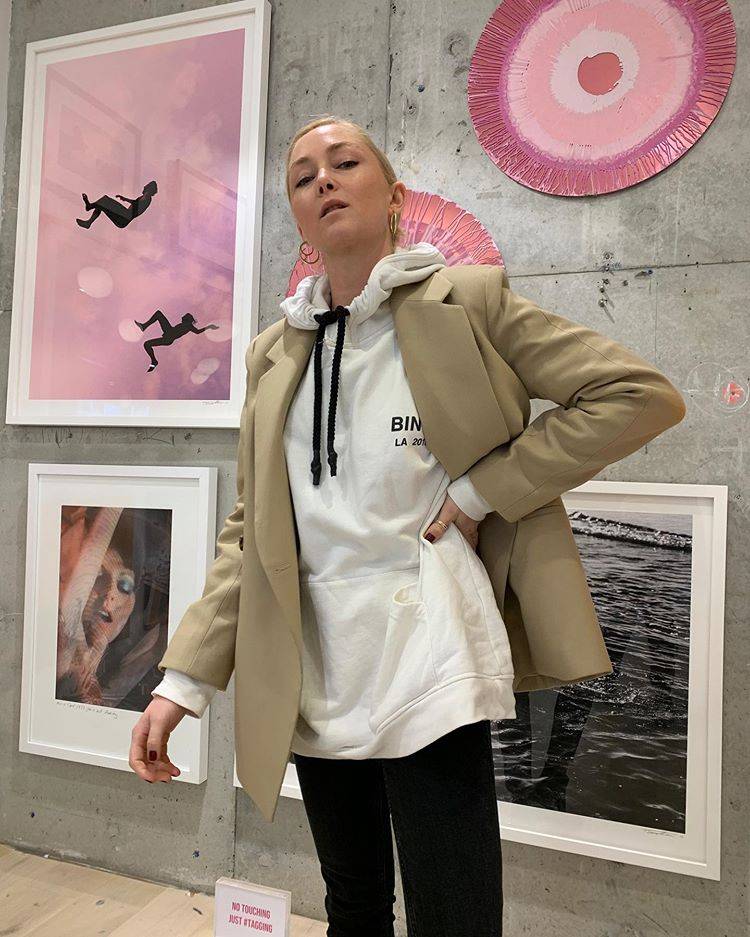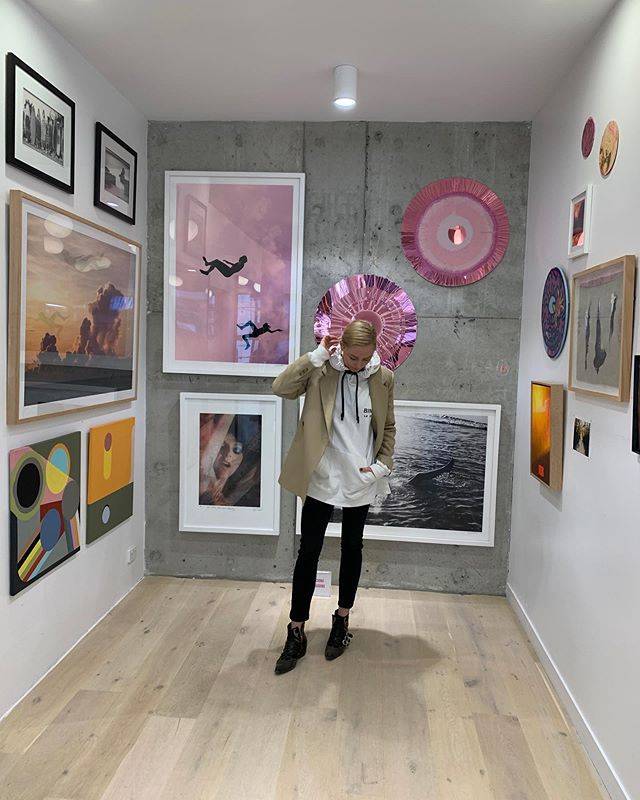 What draws your eye when it comes to curating art pieces into a collection like TIDAL?
It's about the artist. Can I see them in that piece? Are they confident and have a sense of conviction in their style or are they simply jumping from what's hot for the now? If a piece adds to their story and pushes their beliefs and perspective, that's what inspires me. In the pieces that we've featured, what I love is the juxtaposition of all the different elements that are very much a part of today. The dark places and shots against a place of hope. The bright sun vs the depths of the ocean. And the ever-present cycle of change. You can see this in Claudia's dark, moody shots in comparison to Tim's pieces as an example which are more about the call to remember the innocence of a child and living in a simple, joyous moment. The creed, just like Tuchuzy, is the constant pursuit of the new and the now but it's the pulse and the energy, the respect of trying to capture what is ever changing and evolving. Nothing is permanent but that's the beauty of it.
There's a movement at the moment on the importance of the Arts and Fashion. What's your take on it?
People always look to art as a relic or a snapshot of time. It's the truth of what's going on in that moment that is crystallised and moulded to the sense of the fantastic. Right now, the emotions that we're all feeling – the uncertainty and fear, is also what's beautiful as it pushes people to explore and dig deeper. Without art and fashion, you don't have creativity and expression. And what better way to create a brighter future then through representation. It helps people see more. TIDAL was founded from the ocean around us. The swell, momentum, the waves of change it brings about. Although 2020 has had its moments of grey, the future is still unwritten, but we can drive it forward with ingenuity.
As a female leader and artist, what advice would you give to others trying to find their voice?
My experience has been an uphill battle. I've had the age-old "old boys club" to break through and at times, I feel like I still do. But I'm a firm believer that I don't have to stay in my lane and just do one thing. Like most women, I'm multi-faceted and that's where my strengths lie. I use that rather than hiding it in the fear of making someone else feel uncomfortable or threatened. So, my advice? Stand firm in what you believe in and what you like. Prioritise you and trust in yourself. Stay away from those that keep you away from your dreams and connect with people who you know you can learn and grow with. If you keep your vision clear on where you want to go, unashamedly go after those priorities. Check your fear at the door because you can bet that the guys sitting across the table from you, have.
You've got a very clear style. What are the key pieces you couldn't live without?
My style is a feminine vibe with a rock n roll twist. My go-tos are a timeless Anine Bing Blazer, a cool tee like the Anine Bing eagle tee and Agolde jeans. They're always a perfect fit.
Tuchuzy is proud to support an Art Exhibition dedicated to Bondi Beach in our iconic Bondi store. The collection titled TIDAL, is curated by local artist Amy Finlayson from The Fin Collection. Artwork pieces include Amy Finlayson, Brett Chan, Carla Uriate, Charles Grant, Joel Bennetts, Kitty Callaghan, Maxwell Finch, Milly Dent, Nick Hernandez, Tanya Linney and Tim Swallow.