To kick off the first instalment of Tuchuzy Stories, we sat down with Ondine Purinton-Miller and her mother Sanna Purinton for Mother's Day. Captured in their Sydney home, we had a moving discussion on motherhood, how to "run your own race" and fond childhood memories of dancing to Led Zeppelin.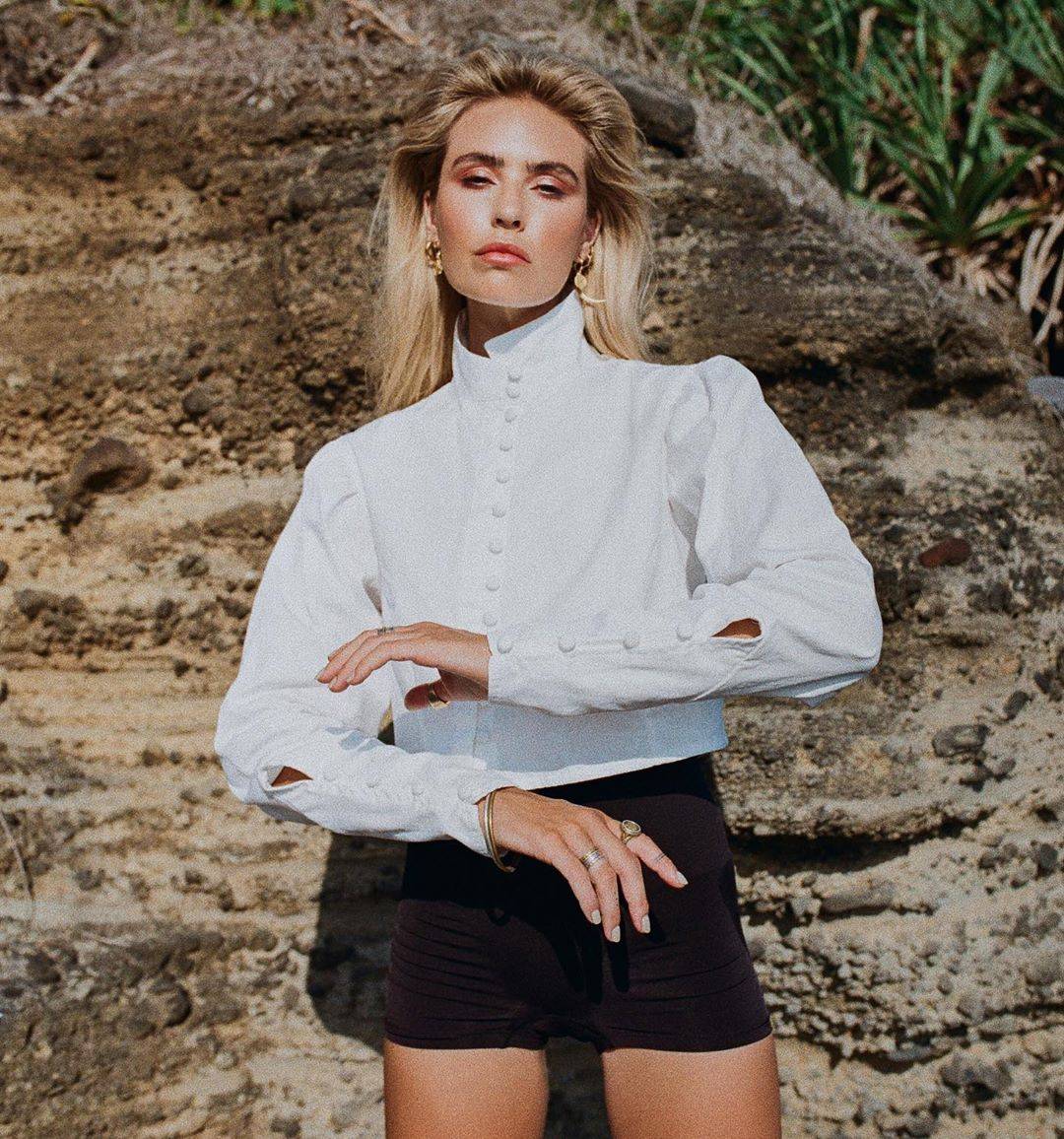 What Inspires You
"What I love about fashion is that it's a form of expression and for me, it's about using it as a platform to lead from the front and be part of the change that is happening. Sometimes, women forget how powerful our voices can be and I'm proud to unite the JACKLYN community and remind them of what strength, courage and standing for what is right can do. This is why my creative process always asks the question – how will this make the wearer feel? What emotions will it evoke?
I am constantly inspired by people with that sense of self belief. How someone carries themselves and makes you feel can transcend to how you see their unique style. When wearing a STUDIO JACKLYN piece, I want the wearer to feel empowered, fulfilled, strong and confident. Every piece needs to add a special layer and quality that makes the wearer feel like it's an extension of themselves."
What makes studio Jacklyn the best in class?
"From design to production, we pride ourselves in truly building a responsible brand. We don't use plastic in production and we only make limited collections that use the highest quality organic, natural fibres to stand the test of time."
How did you test drive the new studio Jacklyn?
"Most of my day is project management and organising photo shoots. In the early mornings, the temperature drops so I'd wear the Eve Crop Top with the Susan trouser which is a heavier but slick wool blend. I'd pair them with a high heeled black boot and pull on a thick coat to keep me warm. As the day goes, when it comes to meetings, I'd swap the top and coat for the STUDIO JACKLYN crop jacket. And for the weekends, I tend to be more relaxed and casual as I'm running around all the time so I'd style the tan shorts with a ribbed white crop top."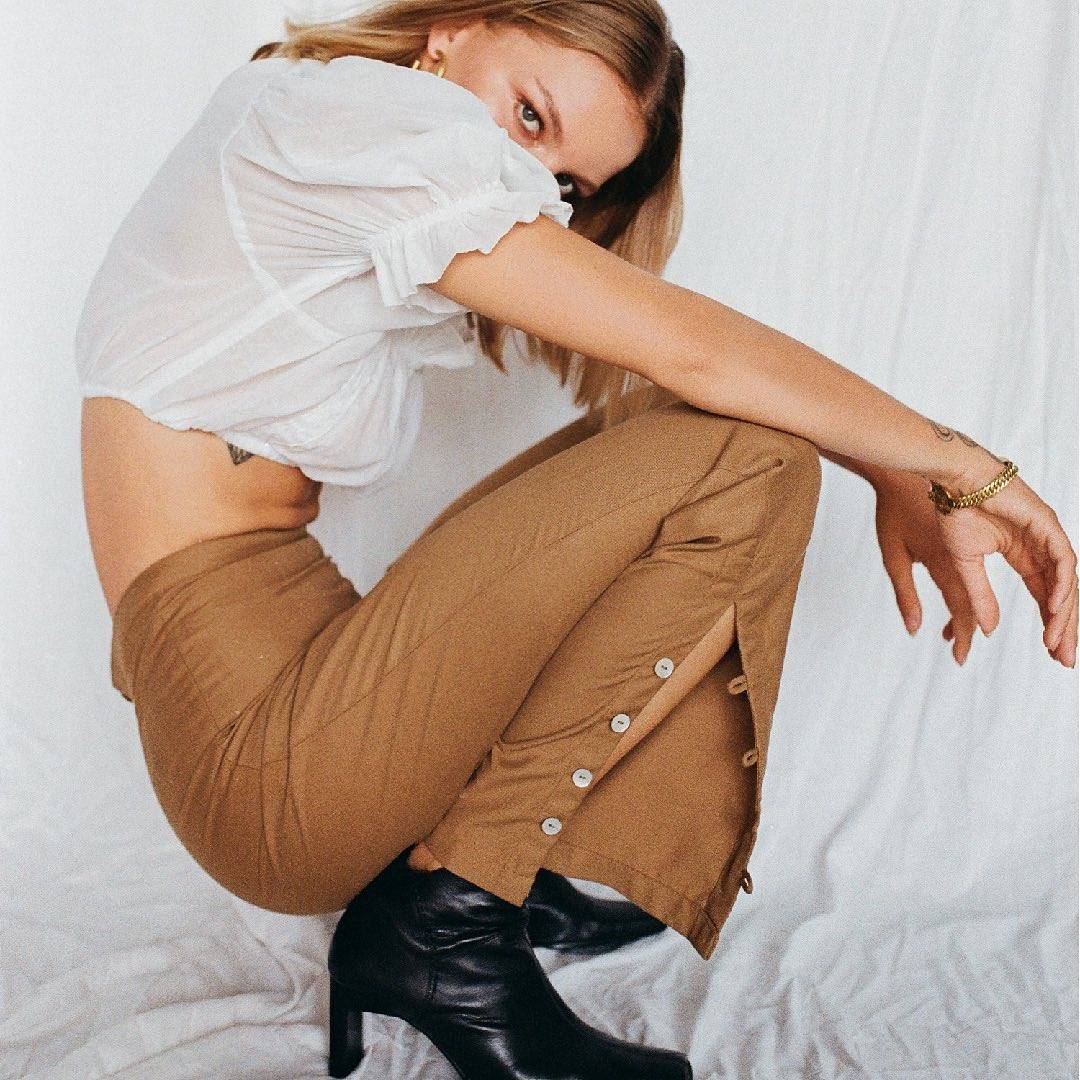 Whats new at Tuchuzy?
STUDIO JACKLYN is now available instore and online at Tuchuzy. Tuchuzy is proud to support emerging Australian designers and purpose led labels. We're the proud destination of style for brands such as Agolde, Cotton Citizen, Nagnata, and RE/DONE. Other responsible labels stemmed in innovative design, production or fabrics include Bassike, Baum Und Pferdgarten, Holly Ryan, Jasmin Sparrow, Nanushka, Veja, Sleeping with Jacques and St Agni.
Want to be (insta)famous?
Tag us and share how you are styling your new pieces with #Tuchuzystore
STUDIO JACKLYN with Emily Gurr
Personifying strength and empowerment, juxtaposed with vulnerability, we speak to Emily Gurr, influencer, fashion aficionado and creative director, on how she sees fashion changing and how she's making the world a better place with her new label, STUDIO JACKLYN.
How would you describe your style? Did it influence your design process?
"I love to put together slightly exaggerated pieces to flatter the female form with a dash of rocker vibes. You'll usually find me in a well-tailored blazer, a classic white shirt and a pair of RE/DONE jeans. My obsession with the past has inspired me; both in how I have honed my own personal style, as well as the creative design of STUDIO JACKLYN. Taking inspiration from the past, I always look for iconic looks from the 70s and the 90s that have been modernised with a more sophisticated silhouette. Seeing a gap in the market for this look was the reason why I decided to start my own label and I hope in a generation, people will still find these pieces timeless and continue to treasure them."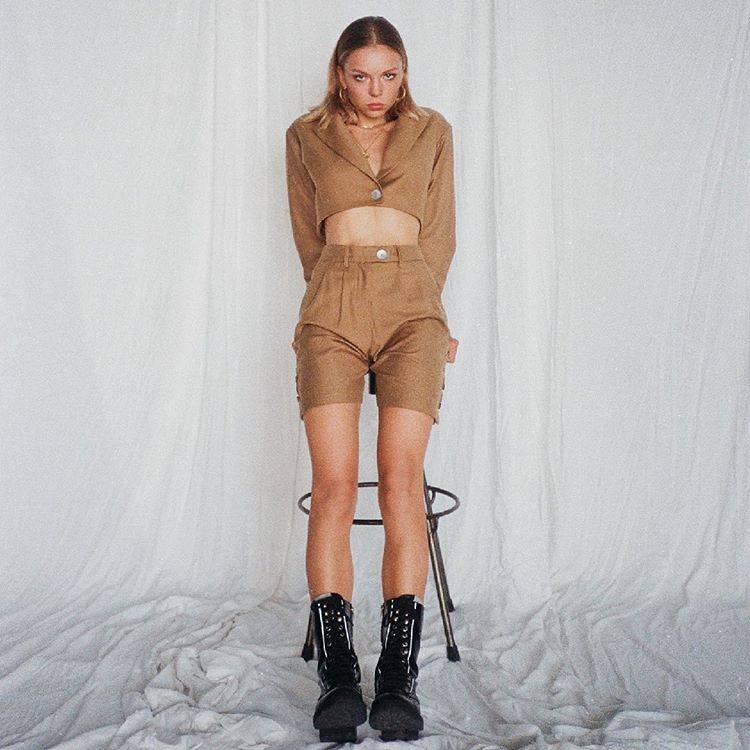 What drew you to Tuchuzy and the Tuchuzy womens sense of style?
"There's a timeless, minimalist sense of style. I love the relaxed vibe that still hints at an overall polished look. It's pulled together and elevated, but inclusive."
What has caught your eye in-store this week?
The STUDIO JACKLYN crop jacket in tan of course! But, I've also got my eye on the Anine Bing sweatshirt, Xirena white shirt and the new RE/DONE Stovepipe Jeans.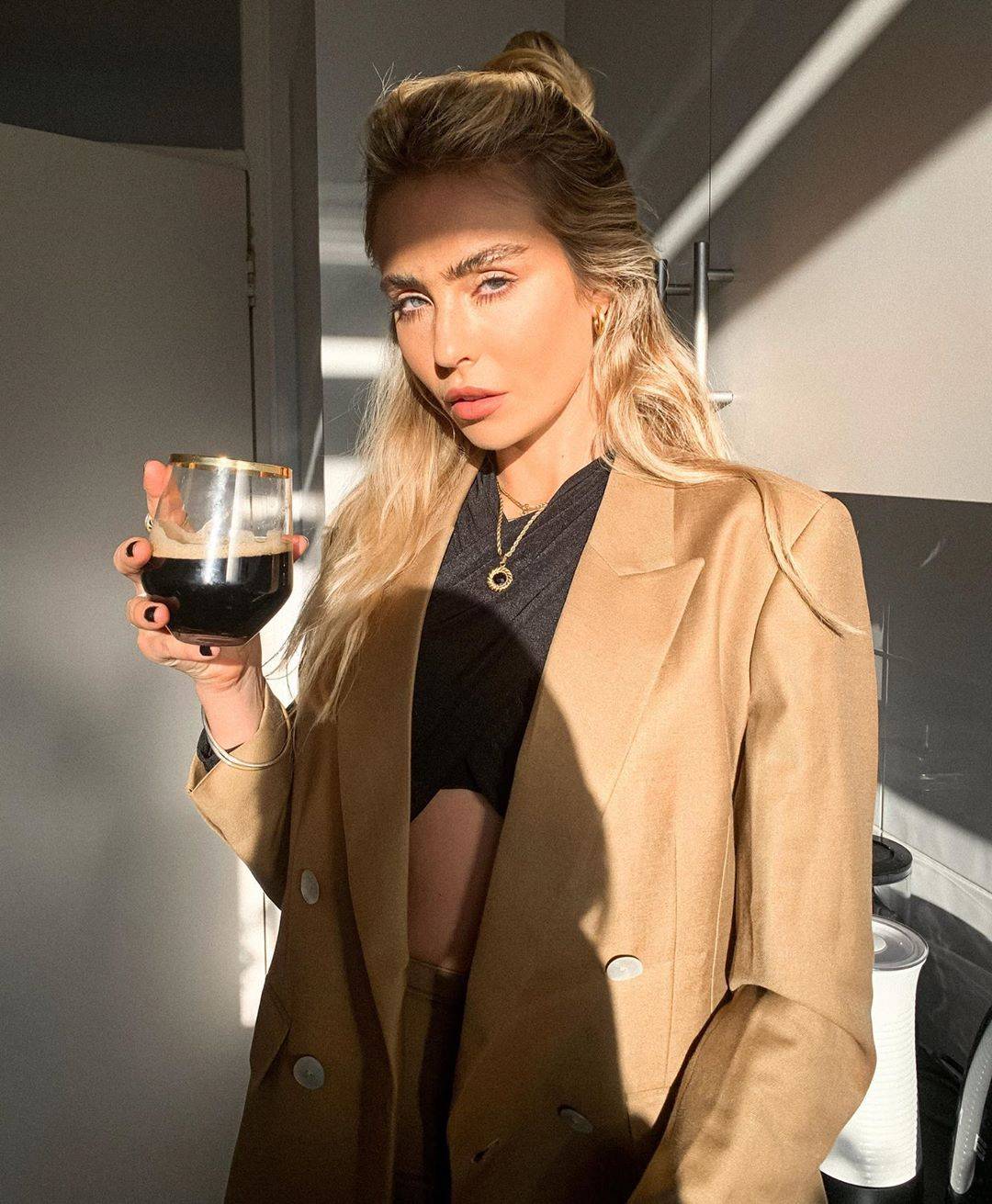 Shop the look