We spoke with the Yu Mei Founder, Director and Designer Jessie Wong to learn a little bit more about her leather goods brand, devoted to the creation and presentation of understated luxury.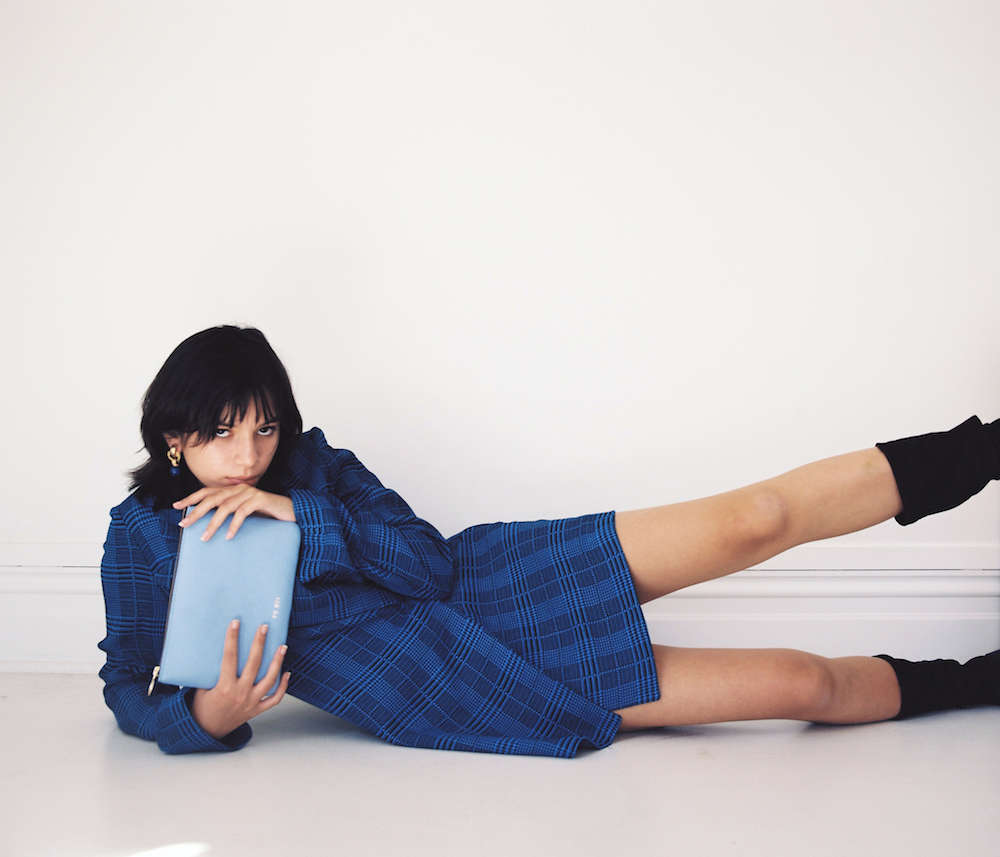 1. Yu Mei is a brand new leather goods label to Tuchuzy. Tell us more!

Yu Mei is a new wave leather atelier that focuses on creating bags built for purpose to carry with ease; dedicated to the creation of understated luxury. We not only make our customer the inspiration for our product, but we include her in every aspect of the design process along the way.


2. What made you decide to start your label in 2015?

I started Yu Mei because I couldn't find a bag that fit my laptop, visual diary, sunnies case, wallet, chargers etc that I could use every day. The closest thing was a canvas tote that would bare the weight of a laptop, yet I wanted something that was made from buttery soft leather and premium hardware with a nice, minimal finish - to fit what was essentially my portable office.

Traditionally bags are based on women's role in society 100 years ago, and quite literally had secret pockets for your love letters - a romantic sentiment, but not as relevant today as it was then. Women in 2018 are living life on their own terms, and creating amazing things on their own time, so I created Yu Mei bags for modern living, designed by women, for women.


3. How do the women in New Zealand dress?

I'd say New Zealand women dress quite masculine. We're a pretty independent, driven bunch, so I see a lot of great blazers and simple white shirts around which speaks to that mindset - the blazers are probably necessary as it's not quite as warm here as Bondi beach.

New Zealand women take great pride in their leather goods, not only bags, they're always sporting a great pair of boots. We also love to support our fellow antipodean labels, so lots of Paris Georgia, Georgia Alice and Christopher Esber.


4. What's your own personal style?

My personal style is pretty reflective of what I described as the style of a New Zealand woman. Right now, I'm wearing my Paris Georgia D Ring dress, but my everyday go-to is great pair of wide pants, a white shirt, well cut blazer, gold jewels and a Yu Mei bag.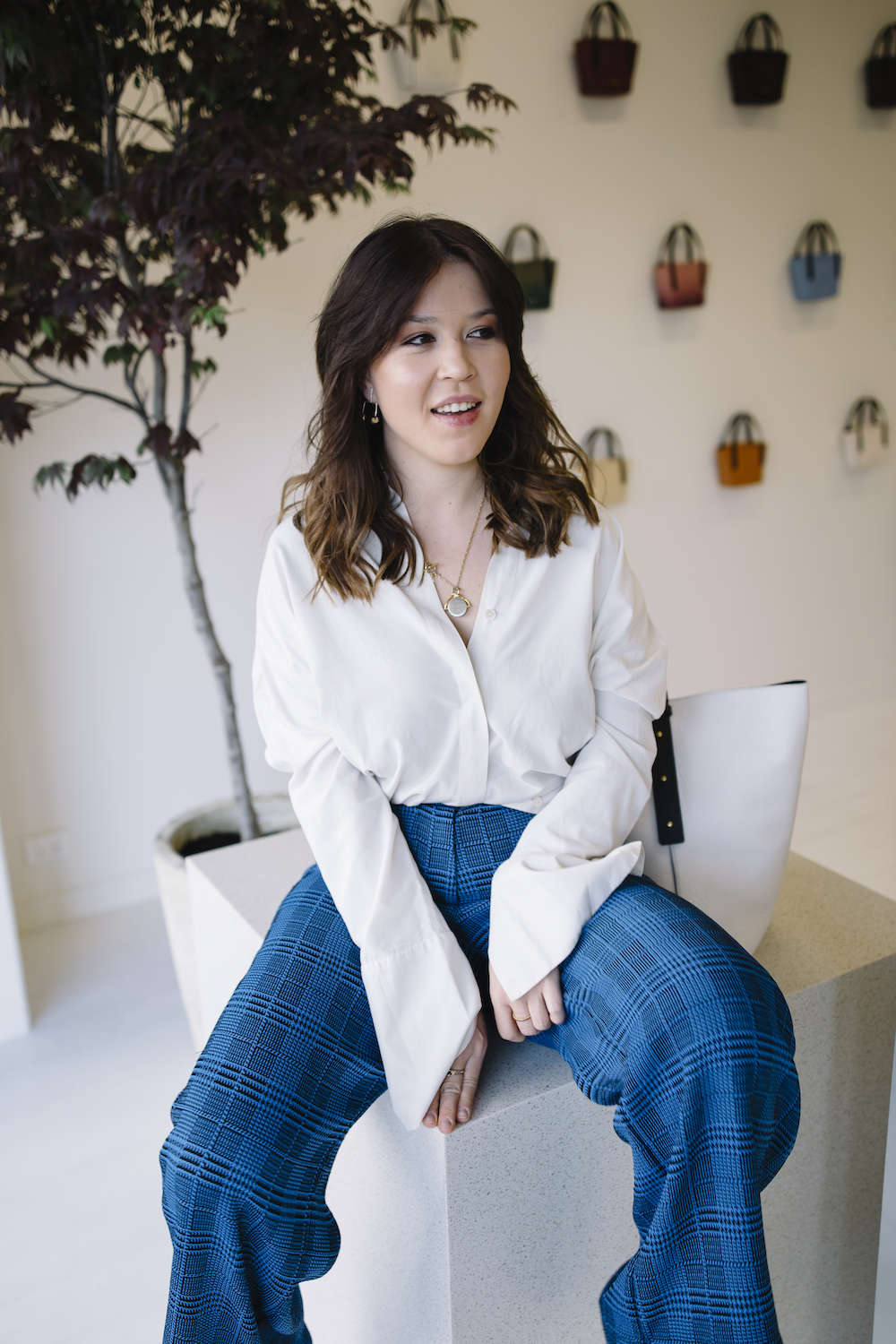 5. Tell us more about how your bags are made and the materials used

Yu Mei bags are made from premium NZ farmed and tanned deer nappa. New Zealand is one of the only places that farms deer and it's all a byproduct of our venison industry, so we're making good use of a material that would otherwise be waste. The leather craft has been refined by our tannery over the last 40 years, and passes through 35 sets of hands before it ends up in Wellington with the Yu Mei production team in the studio.

We then craft the entire bag from start to finish in-house which is no mean feat. Other elements such as hardware that we get custom made overseas are incorporated into the product, and our straps are reminiscent of belts because they're made by a well established family belt making company in Auckland. It's a pretty unique and extensive process, but we love doing what we do. I made the first 500 bags myself, but now we have an in-house production team that are like a family.


6. If you could only have one more meal for the rest of your life what would you choose and why?

It would be family Christmas with all the people I love the most… and would likely feature truffle gnocchi.


7. What do you have in your Yu Mei handbag?

At the moment, I have (funnily enough) another Yu Mei bag because I switched styles half way through the day plus my makeup, moisturiser, phone, notebook, MacBook, a copy of the gentlewoman, and lots of lip balms.


8. Favourite holiday destination?

I love Hawaii, especially Lanikai beach. I recently took the Yu Mei team over for some RnR and the sunsets over Oahu are unbeatable.


9. If you could see any celebrity wearing Yu Mei who would it be and why?

I would love to get a Yu Mei bag on Emily Weiss - she is both cool-girl and feminist, capable of discussing tech and beauty in the same breath. The epitome of what it is to be a modern empowered woman; she's built a company, community and culture around her brand Glossier all in such a short space of time.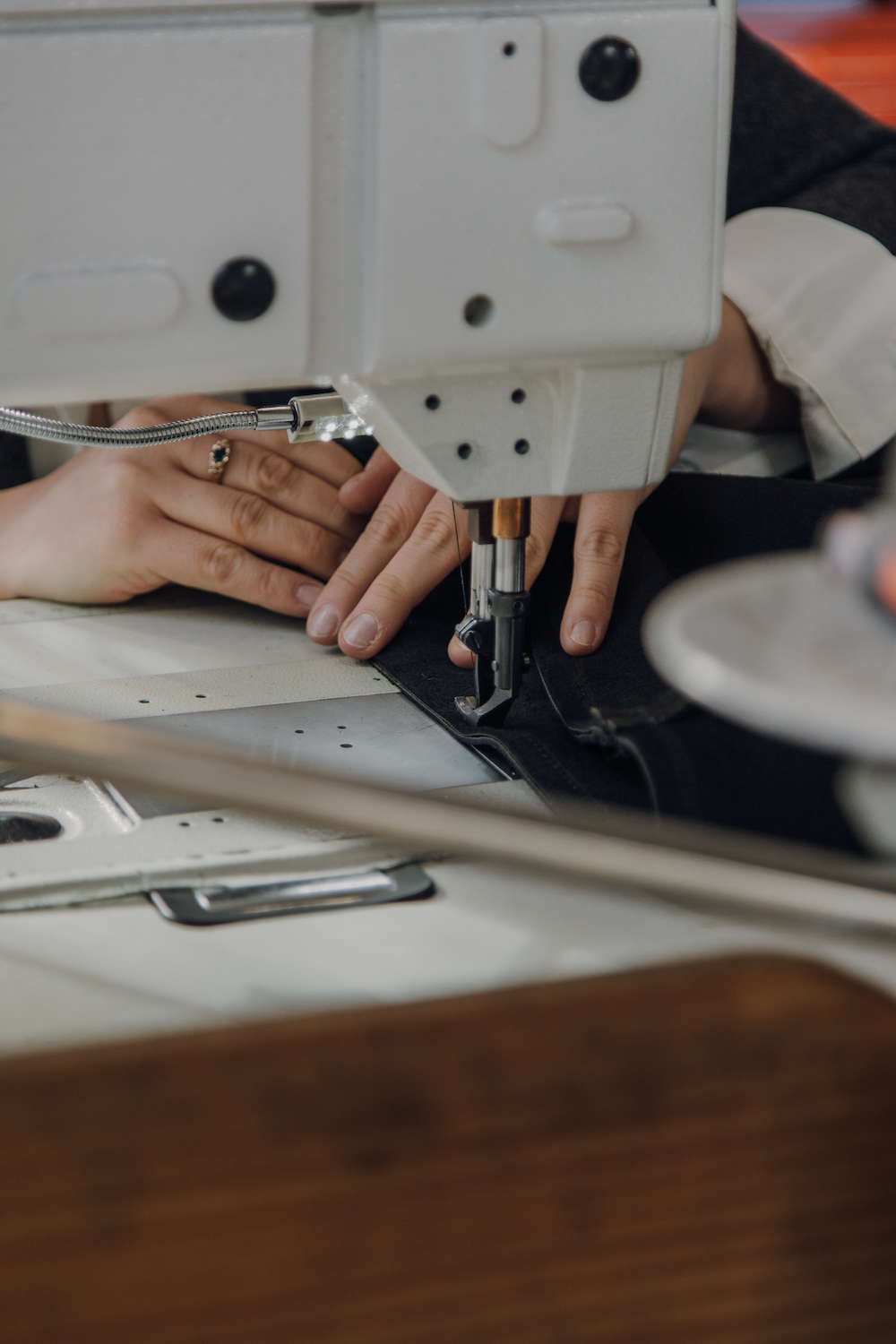 10. Where do you get your inspiration?

I'm inspired by all the incredible people who surround me in life. Each Yu Mei bag is named after someone close to the brand, who had a carrying need that wasn't being met. Once we started solving these problems we found there were hundreds more like each person we've named a bag after that resonated with a design in the same way as the original inspiration.


One final question, what's your favourite new Yu Mei piece at Tuchuzy?

This is like picking your favourite child, so un-pc, but this season, I'd say Tuchuzy has done well with the Ch'lita bag - it's the style I'm using right now.